Fidelity Contrafund Portfolio Manager: I Made A Mistake With Apple After Steve Jobs Passed Away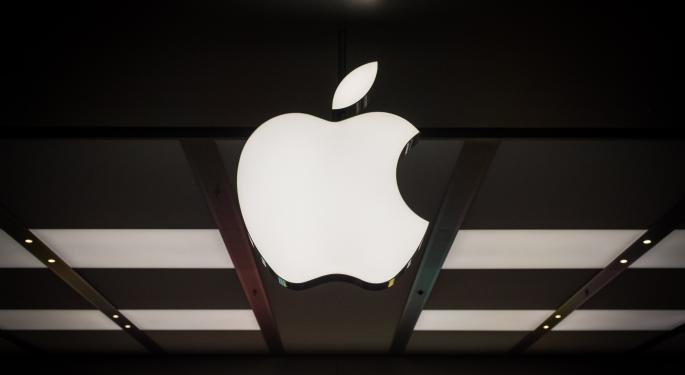 A lot of people have missed the boat on Apple Inc. (NASDAQ: AAPL) in recent years with the company continuing to grow at a staggering pace. However, rather than making excuses, great investors acknowledge their mistake and learn from them.
Will Danoff, Fidelity Contrafund's portfolio manager, is among the investors who fall in the latter group. Danoff was recently on CNBC to discuss why he made a mistake by reducing his stake in the company and why he feels Apple is still a great company.
Made A Mistake
"I made a mistake with Apple, frankly, after Steve Jobs passed away," Danoff said. "I was very concerned about just the strategic direction that the company might take, and I believe in buying great managers and great leaders. And frankly, Tim Cook and his team have done an exceptional job.
Related Link: Facebook New Messenger App Rattling Apple Shareholders?
"And they initially missed the large size smartphones and Samsung had a lead. And there were a couple of years where the earnings slowed down. But with the iPhone 6 and 6 Plus the revenues have re-accelerated, and the company is doing quite well."
A Phenomenal Company
He continued, "I would just say that Apple is a phenomenal company and […] about cash generation, they have added something like $150 billion in revenue in the last decade.
"They outsourced the production of the phones and the other devices. So, this is a classic case of high margin, cash generative business selling their products all over the world. And I see that over and over in corporate America."
A+ For Returning Adequate Cash
Danoff was asked if Apple is returning enough cash to its shareholders. He replied, "I think they have done a phenomenal job.
"I forget the number for last year, but it was something like – between buybacks and dividends – $40 billion. So, they get an A+. And if I anything, I'll prefer them to leverage their expertise and invest more in new products and other R&D."
Posted-In: CNBC Fidelity Contrafund iPhone 6 iPhone 6 Plus Samsung Steve Jobs Tim CookMedia Best of Benzinga
View Comments and Join the Discussion!