How Would The Alibaba-Snapchat Deal Impact Both Companies?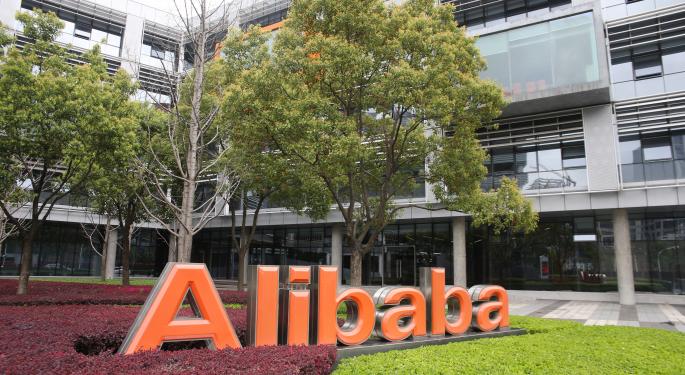 E-commerce giant Alibaba Group Holding Ltd (NYSE: BABA) is planning to invest $200 million in social messaging app Snapchat, valuing it at $15 billion, according to recent reports.
Jag Bath of RetailMeNot.com was on CNBC Thursday to talk about how Alibaba's investment in SnapChat could impact both the companies.
Learning Experience For Alibaba
"It's a huge deal, there's no doubt about it," Bath said. "Alibaba, look they are one of the largest tech companies in China and like large tech companies here in the U.S., they are sitting on huge piles of cash and while that looks great on the balance sheet, they really have to do something with that cash. And like most companies they are either investing heavily in acquisitions or making investments like this."
He added, "So I think when Alibaba looks at a company like Snapchat, they are certainly looking at it from an investment standpoint and putting that cash to good use, but also it's a great learning experience of them. Snapchat has a huge audience -- 200 million active users -- and for a company like Alibaba, this will be a great learning experience, especially as they invest more deeply in mobile services in China and here in the U.S."
Related Link: Did Bob Peck Call The Alibaba-Snapchat Investment Last Year?
Snapchat To Invest In Technology
On how the deal helps Snapchat, Bath said, "One of the largest challenges that Snapchat have is monetizing this huge audience and this investment, as well as the other investments that they have taken recently will help them invest more deeply in their technology infrastructure."
He continued, "Mobile is a changing technology; it requires a solid infrastructure in place. There's lot of data they are sitting on. So they'll be investing in that and then of course advertising. We have seen Snapchat advertising more and more to their user base. They have to be very careful about how they do that. They don't want to disrupt this great user experience that they have," Bath concluded.
Posted-In: Jag Bath RetailMeNot SnapChatCNBC Top Stories Tech Media Best of Benzinga
View Comments and Join the Discussion!