What's Causing Tesla's Slump?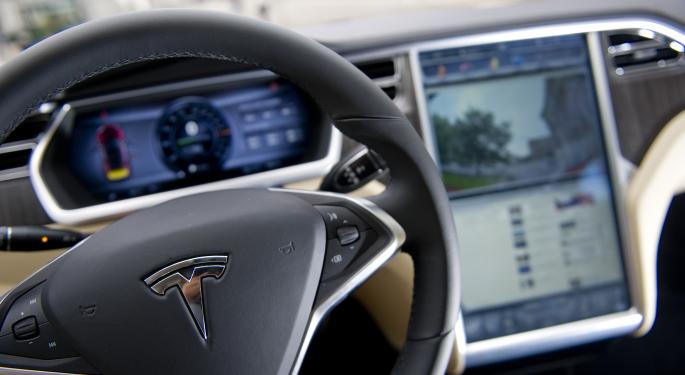 Shares of Tesla Motors Inc (NASDAQ: TSLA) have fallen significantly in the last six months, down more than 30 percent.
The stock lost more than 3 percent on Friday on news that work on the Gigafactory might be slowing down, which was reported by a local Nevada-based newspaper.
However, the company refuted these 'rumors' later.
CNBC's Phil LeBeau provided more insight on this story recently.
"A report in the Reno newspaper that they might be slowing work on the Gigafactory," LeBeau said. "Which is being built just outside the Carson City up there in the Reno area. Basically what it comes down to is the union website, which is basically listing a lot of the jobs that'll be going into building the Gigafactory, reports that work is slowing down. We reached out to Tesla for a comment, we have not heard back from the company."
"I am a little bit sceptical that this means a big delay in the Gigafactory, probably it doesn't mean any delay. It is scheduled to open in 2017," LeBeau said.
He continued, "And another story regarding Tesla that's getting a fair amount of attention is something that was written by Tesla in its latest SEC filing and essentially what the company said was, 'Look, if you are going to modify your Model S or any other Tesla vehicle in the future, you are going to void the warranty' and essentially the company said 'probably not a good idea to do it'."
Posted-In: CNBC Phil LeBeauMedia Best of Benzinga
View Comments and Join the Discussion!