Venture Capitalist: 'A Powder Keg Will Explode' At Twitter Video Arrival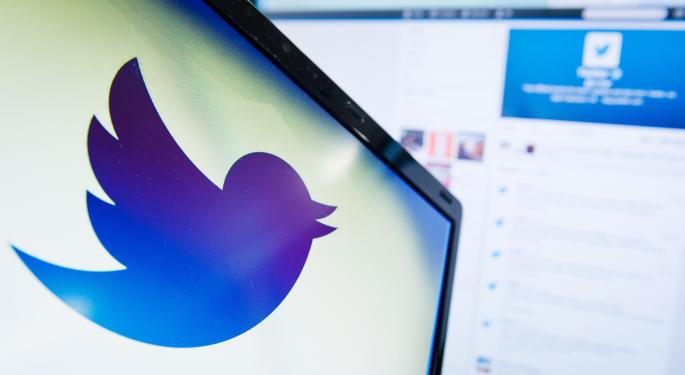 Twitter Inc (NYSE: TWTR) is all set to unveil its new video feature for all the verified accounts on the website. Although most analysts don't expect it to significantly change the company's fortune, Jason Calacanis, CEO and co-founder of Weblogs and a venture capitalist, begs to differ.
Calacanis was on CNBC Thursday defending Twitter CEO Dick Costolo and discussing why Twitter's video feature will be a big deal.
Related Link: SunTrust On The Expected Evolution Of The Ad Tech Ecosystem
Defending Costolo
"Dick Costolo has taken an extremely complicated product, Twitter, and he shepherd it into a massive revenue, which in the social networks is obviously very complicated," Calacanis began.
"He has also got the growth very solid. Very solid," Calacanis said. "I mean, it's not fast enough for a lot of other people when they see growth of products like of Snapchat or Tinder, but the truth is, it's very easy to screw up these complicated social networks and it's very hard to grow them and to grow revenues in them."
"He [Costolo] has got those two things dialed in. It's also probably one of the best places to work in technology and people love it."
Impact Of Video
He continued, "Finally, the most important people in the world – politicians, celebrities, journalists, writers – they are hyper-active on Twitter and they are not even present on Facebook and YouTube in large part."
"So, if you look at that, what it means is there is a powder keg that will explode when they turn on video for all verified users, which I think will come in the coming weeks. And then the real thing to look out for is when they split revenue with those very powerful people."
"When they do that, it is going to be extraordinary to see where the most talented people in the world choose to put their videos, YouTube, Facebook or Twitter."
Posted-In: Dick Costolo Jason Calacanis SnapChat Tinder WeblogsCNBC Tech Media Best of Benzinga
View Comments and Join the Discussion!