TD Ameritrade CEO: We Are Not Going Through Deflation Just Yet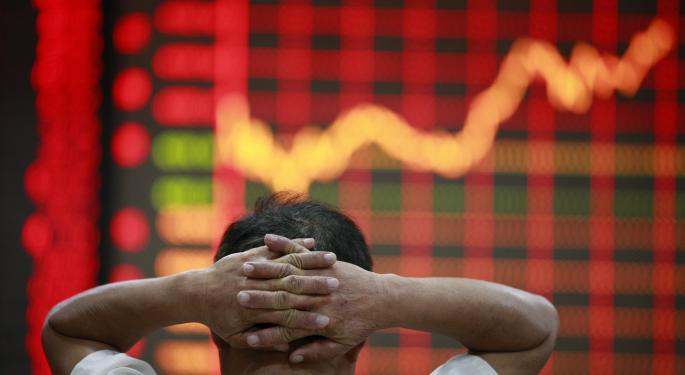 TD Ameritrade Holding Corp. (NYSE: AMTD) announced its fourth-quarter results on Wednesday after the closing bell, following which Fred Tomczyk, TD Ameritrade president and CEO, was on CNBC to discuss the company's earnings and the "disinflation" trend in the economy.
Are We Going Through Deflation?
"I don't think we're going through deflation just yet," Tomczyk said. "I think deflation has certain characteristics and certain things happen, I don't think we are seeing that right now. I think we're seeing a lot of disinflation trends. I think price of oil definitely is going to […] some inflation. I also think with what's going on with technology and all the disruption going on out of Silicon Valley now, that's bringing down prices as well.
"So I think we have got a couple of things countering what's going on in the economy that perhaps you don't see in a normal type of situation," he said.
Related Link: These Were The 10 Most Traded Stocks Of 2014
Why Your Numbers Don't Reflect The Expected Increase In Client Activity?
"From our estimates and when we looked at Bloomberg, we're right on expectations, but other people had different numbers," Tomczyk said. "The only difference that some of the analysts on the Street have from us: The calculated trades per day. They'd estimated 455, we were at 457."
He continued, "What happened was there was a mix-shift that because of all the price changes and the price of oil, our mix-shift shifted heavily to futures. So, we were at about 6 percent of trades, normally in futures we are about 9 percent. It was up 54 percent year-over-year and that's the lowest commission per trade of all of our various instruments."
Posted-In: CNBC Fred TomczykMedia Best of Benzinga
View Comments and Join the Discussion!