How To Make The Next Version Of Google Glass A Success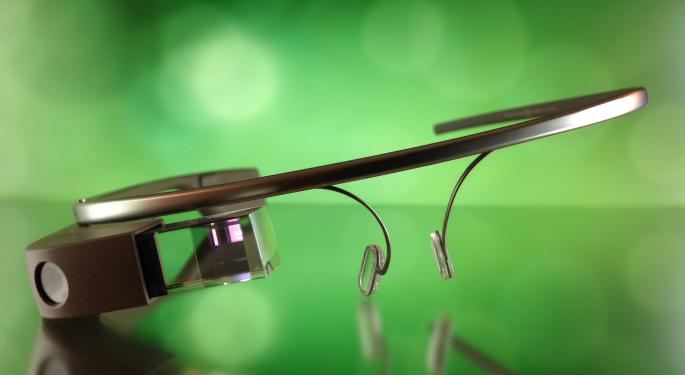 Google Inc (NASDAQ: GOOGL) (NASDAQ: GOOG) announced recently that it will be discontinuing its current Google Glass and will come up with a new one in some time.
Michael Learmonth, Technology Editor at International Business Times, was on CNBC Friday to discuss what made Google discontinue the Glass and what it needs to make its successor more successful.
"It feels like Google is about to get serious about Google Glass," Learmonth said. "This product, the first version has been in the market since 2012. It really wasn't ready for prime time. It wasn't really a consumer product. I think what they are going to do is that they are going to go back to Mountain View and the next time we see Google Glass, it'll be very different than what it is today."
Does Tony Fadell Needs To Take A Different Approach With Google Glass This Time?
"I think there definitely has to be a different approach. I mean, I think that Google never really convinced the user why they need Glass," Learmonth said. "I mean, of course I can read my e-mail. I can read social media, Twitter, take a video, but these are all things you can do with your phone very easily. So, I think they need to clarify the purpose of Google Glass."
Learmonth continued, "Also they need to think about the place it fits in people's lives. I mean, Google Glass, when a Glass is on someone's face, it's really a barrier in communication with other people. You kind of don't know what they are doing, are they reading e-mail? Are they filming me? So, I think the whole thing needs kind of a re-think and Tony Fadell is definitely the guy to do that."
Image credit: Danlev, Wikimedia
Posted-In: Google Glass International Business Times Michael Learmonth Technology EditorCNBC Tech Media Best of Benzinga
View Comments and Join the Discussion!