Apple Is Not Breaking Off With Intel Just Yet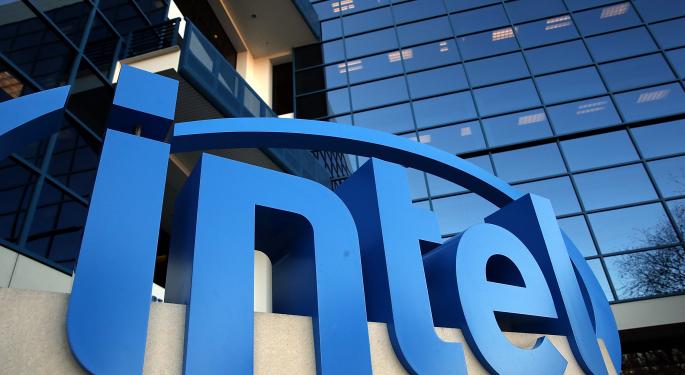 There were rumors doing rounds on the Street that Apple Inc. (NASDAQ: AAPL) will stop using Intel Corporation (NASDAQ: INTC) chips for its notebooks in the near future.
However, Brian Krzanich, Intel CEO, refuted those rumors on CNBC recently and also opined on how Intel will be a dominant player in the mobile chip market in a few years.
"Our relationship with Apple is strong and their products are great," Krzanich said. "Apple is always going to choose the supplier who can provide them the most amount of capability and innovation for them to build on for them to innovate. They are a company based on innovation."
He continued, "So our job is to continue deliver products that have that capability, that are better than our competitors and that they want to use our parts. So, I wake up every morning making sure that across the board whether it's Apple or Lenovo or Dell or any of our customers, we have to provide the most competitive part: performance, price, reliability, all of those factors."
Why You Think Intel Will Dominate The Mobile Space Five Years Down The Line?
"The mobile space is becoming more and more important," Krzanich said. "There is fewer and fewer companies who have modern capabilities or basically -- the ability to build communications devices. That's becoming a commodity and IP, intellectual property, it's very important and so, you need to have that, you need to build out your mobile capability for a long time in order to really set the pace in that area. So that's part of it."
"The other thing is that the customer," he continued, "whether you want sell PCs, whether you want to sell service, most of them also want to have a single supply source where they can go to for those mobile products as well."
Posted-In: Brian KrzanichCNBC Tech Media Best of Benzinga
View Comments and Join the Discussion!