Cramer: Target's Canada Sojourn Was 'Biggest Blunder In The History Of Retail'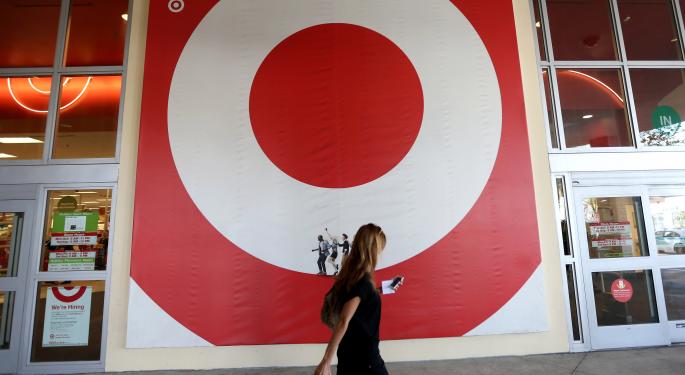 Target Corporation (NYSE: TGT) announced on Thursday that it will take a $7 billion loss and will exit Canada by closing all of its 133 stores.
CNBC's Jim Cramer was seen discussing Target's exit and praising its CEO for making such a tough decision.
Related Link: Jefferies Adjusts Estimates For Target
"One hundred thirty-three stores in Canada, never made any money -- that's very important -- opened up almost all of them at once," Cramer said.
"I understand that it was actually, you look at the numbers and say it's a couple of billion dollars loss, no, it's a $7 billion loss, start to finish, not done by Brian Cornell, this was the equivalent of the Bridge Too Far, this was Operation Market Garden. They opened all at once, they parachuted into Canada September 17-September 25, 1944, the whole operation wiped out, it makes sense."
Biggest Blunder In Retail
"Previous administration of Target was a travesty. The idea, Nordstrom, if you go into their conference call, they were talking about how they opened one store this year in Calgary and they are very worried."
"You can't open that many stores. The infrastructure to open that many stores, you like flick a switch, no they built stores everywhere [...] when we'll look [back] at it, this was the biggest blunder in the history of retail," Cramer said.
Building From Blunder
Cramer praised Target's new CEO Brian Cornell by saying, "This was a very tough decision by a very tough businessman who is going to make Target into what we remember Target being. This is great growth, this is why I said yesterday their retail number made no sense to me, because this is the beginning of the re-rating of Target."
"Target is going to go back to being a great retailer."
Posted-In: Brian Cornell Bridge Too Far Calgary Operation Market GardenCNBC Jim Cramer Media Best of Benzinga
View Comments and Join the Discussion!