Bill Gross' First Confession Of Getting 'Fired' From PIMCO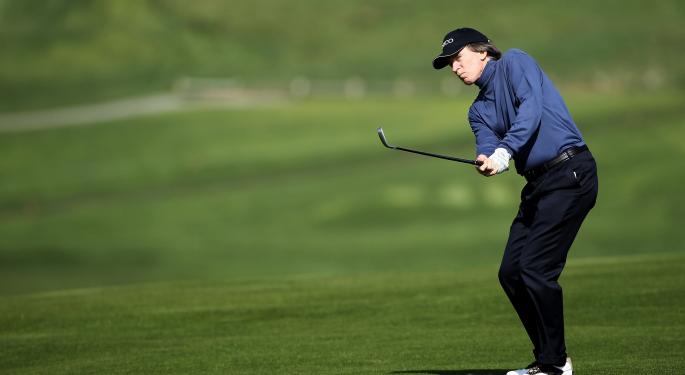 Although there were rumors on Street that Bill Gross was fired from PIMCO before he joined Janus Capital Group Inc (NYSE: JNS), Gross neither accepted nor refuted them. However, Bloomberg View columnist Barry Ritholtz, who interviewed Gross recently for Bloomberg's Masters in Business weekly series, claims that Gross accepted having been fired from the firm that he co-founded.
Ritholtz was on Bloomberg TV Monday to discuss the interview.
"He basically said they fired him," Ritholtz said. "I don't think he has said that previously and he said he made them an offer that in addition to the Total Return fund, which is the big flagship fund, he was running five, small, closed-end funds… and according to Morningstar, the performance on the closed-end fund were spectacular."
Related Link: Bill Gross: It's Conflicting To Answer What The Fed Really Wants
Ritholtz continued, "He said, 'you know what, why don't you let your [PIMCO's] team take over Total Return, I'll step down gradually and just let me run the small closed-end funds,' they're a billion dollars or so piece. He said they made a terrible mistake turning it down. He thinks it was absolutely the wrong thing to do and that's part, I am now adding, that's why they saw tens of billions, almost a hundred billions, in outflows over the past year and a half."
What Did Gross Say About The Fed?
"He said normally when we have a great recession like Lehman Brothers precipitated, the Congress steps in with a big stimulus plan: you get infrastructure, you get hiring, you get a lot of things we did not get this time, leaving the Fed as the only game in town. He didn't say what the Fed did was wrong. He thinks ultimately they had to do something, but he would have stopped at 1 percent, he wouldn't have gone to effectively 0, 25 bips," Ritholtz replied.
Posted-In: Barry Ritholtz Bill Gross Bloomberg View CNBC PIMCOMedia Best of Benzinga
View Comments and Join the Discussion!