Here's How Apple's App Store Blew Google Play Out Of The Water In 2014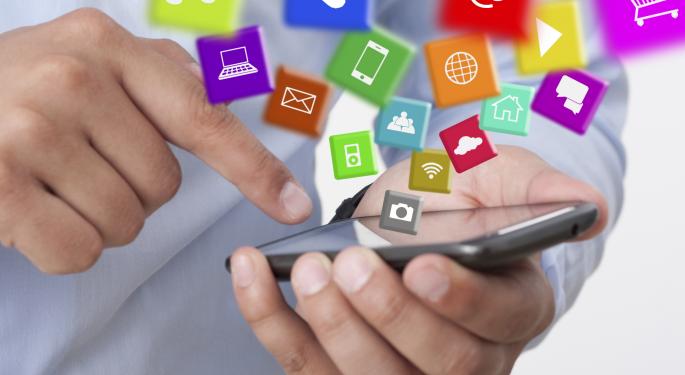 While everyone is busy debating holiday season sales figures from Apple Inc. (NASDAQ: AAPL), the company on Thursday came out with sales number for its App Store in 2014.
CNBC's Josh Lipton reported on the numbers from Apple and also elaborated how Google Inc's (NASDAQ: GOOGL) Google Play is no comparison to App Store when it comes to revenues.
"It was a record-breaking year for Apple's App Store," Lipton said. "In 2014 billings rose 50 percent and apps generated over $10 billion in revenues for developers. That means now, to date, App Store developers have now earned $25 billion from the sale of apps and games. Apple says that the strong momentum is also continuing here in the New Year -- the first week of January set a new record with customers spending nearly half a billion dollars on apps and in-app purchases and New Year's Day marked the single biggest day ever in App Store sales history."
Related Link: Cantor Fitzgerald: Apple Watch Will Be Biggest Product Launch In Company's History
App Store Vs. Google Play: The Numbers
"Remember, Apple launched the App Store in 2008," Lipton said. "Now, there's really an entire industry dedicated to just designing and developing apps. Apple says that in the last six years the iOS ecosystem has helped create some 627,000 jobs in the U.S. alone. The App Store is a big battle ground between Apple and Google."
He continued, "According to App Annie, Google Play downloads were about 60 percent higher than iOS App Store downloads in the third quarter, but iOS retained its strong lead in App Store revenue. In the third quarter, iOS App Store's revenue was about 60 percent higher than Google's Play. App Annie says that at least part of that difference can be explained by Apple's premium product. Consumers, if they can afford an iPhone, says App Annie, they can probably afford to spend more on apps."
Posted-In: App Store Google Play Josh LiptonCNBC Tech Media Best of Benzinga
View Comments and Join the Discussion!