This Google Glass Rival Expects To Have Wearables That Look Like Conventional Sunglasses By Year's End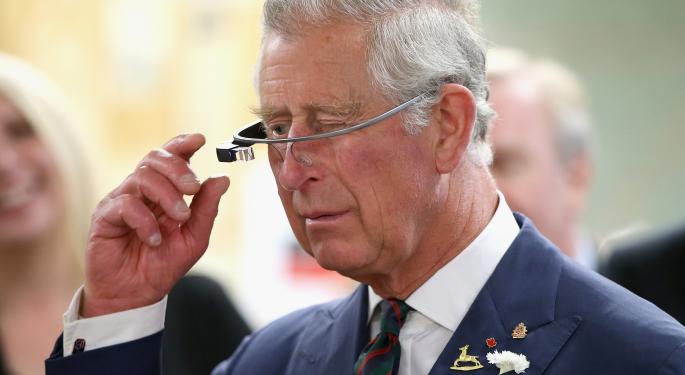 The wearables space is getting hotter with more and more tech majors putting their resources into it. Following the footsteps of others who are already in this space, Intel Corporation (NASDAQ: INTC) on Monday revealed that it has bought a 30 percent stake (worth $24.8 million) in Google Glass rival, Vuzix.
Vuzix Founder and CEO, Paul Travers, was on Bloomberg to discuss what made Intel invest in his company and the company's smart eyewear products.
Why Intel Invested In Vuzix
"Well, I can't really speak to all of Intel's reasons for investing in Vuzix. I can say that Vuzix is a leader in the wearable display tech space and wearable technology is really here today," Travers said. "I mean, it's happening all over the place and one of the holy grails of the space is wearable display systems. There are so many things you can do with wearable display that you just cannot do with any other form of wearable technology."
Related Link: 3 Ways Google Glass Could Change Journalism
The Problem
"The problem," Travers explained, "is most people don't want to look like a nerd, with them wearing the wearable display systems and then Oculus is a prime example. You wouldn't walk down the streets with an Oculus Rift."
Travers continued, "In fact, even Google Glass has got challenges because you look sort of odd when you are wearing it and the technology that Vuzix has been working on is to further that and to move it so that ultimately these things are going to look like just like a pair of fashion glasses; maybe that's part of the reason why they have certainly invested in Vuzix, because that's where we are going. [By the end of the year] We'll have glasses that look just like a conventional pair of Oakley sunglasses."
Posted-In: Bloomberg Google Glass Paul Travers VuzixCNBC Tech Media Best of Benzinga
View Comments and Join the Discussion!