How Microsoft Fueled Intel's Gains In 2014 (And Could Continue Doing So In 2015)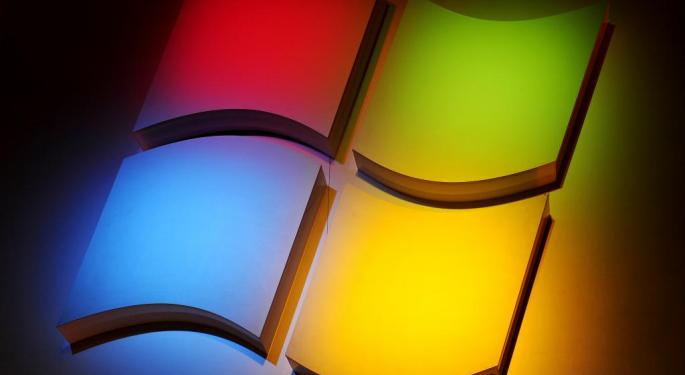 Intel Corporation (NASDAQ: INTC) stock showed steady growth last year, however, much of that is being attributed to Microsoft Corporation (NASDAQ: MSFT).
David Garrity, of GVA Research, was on CNBC recently to discuss this issue.
"In terms of the outperformance in 2014, the fact that Microsoft was basically removing support from Windows XP, which was basically powering about almost 50 percent of the installed PC base...set in motion a very large and significant upgrade for Intel," Garrity said.
"Any investor following the tech sector," he added, "as soon as Microsoft made that announcement, would basically run out and buy Intel."
Related Link: 2015: The Year Of Apple's Wearables?
Garrity continued: "Obviously, Microsoft is yet again giving another favor to Intel in 2015 with their decision in July...[to give] support from their enterprise server product Windows 2003. So, from that standpoint, Microsoft is...handing Intel a gift, which I think continues to support the stock this year."
Is Intel's Stock Overpriced?
The analyst also discussed Intel's valuation.
"Right now Intel is at about 1.35 times its growth-rate," he said. "It can get up to 1.5 times, which basically says $40 is not necessarily a bad number.
"We are going to have the fourth quarter results coming out on Thursday, January 15 after the close; we are looking for earnings there to be up year-over-year by about 30 percent."
Shares of Intel rose 0.19 percent on Friday, and are up nearly 40 percent over the past year. Microsoft stock has risen 27 percent over that time.
Posted-In: CNBC David Garrity GVA Research Intel Stock Microsoft StockTech Media Best of Benzinga
View Comments and Join the Discussion!