Here's Why Marissa Mayer Wants To Buy A Cable Company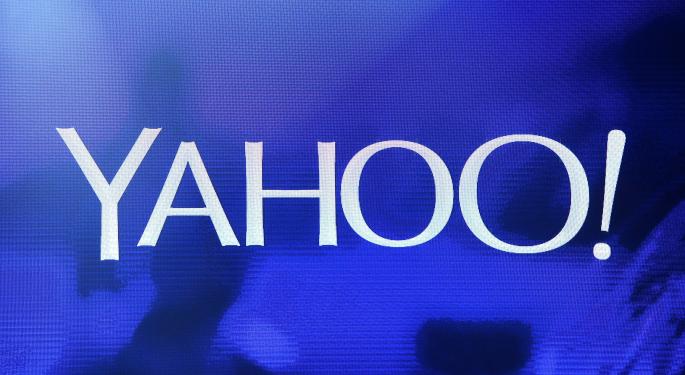 The Street is buzzing with rumors that Yahoo! Inc. (NASDAQ: YHOO) is looking to acquire a cable company. However, no one really knows why CEO Marissa Mayer wants to do that or how a cable company can help Yahoo's core business.
Matt Murray from The Wall Street Journal, and Alan Murray, Fortune editor, were recently on CNBC to discuss why Mayer wants to buy a cable company.
"I have to believe that Yahoo, like all media companies, really is trying to think 'what's going to make us money? What's our strategy? Where are we going' and having conversations. I think any company has to be doing that right now -- to be figuring out this new landscape and I think Yahoo is a company particularly where the long-term strategy is still unclear," Matt Murray said.
Related Link: Most Netflix Subscribers Still Pay For Cable, Satellite Service
Andy Murray added to that saying, "But it's a little bizarre […] We know that cable is not the future. My guess is that my daughters will never have a cable subscription, I'm pretty sure, they are 22 and 24, they have no interest in it at all. And you would expect Marissa Mayer to lead us into the over-the-top Internet delivered video land -- now maybe she is going to buy a cable company to get there."
Andy Murray thinks that Yahoo is at a place where "newspapers were 15 years ago" and "you make so much money off the cable company that it's hard for you to really do the transition […] and Yahoo's great advantage is they don't have that legacy burden, so why would you go out and put it on yourself? I think the problem here is she just has too much money."
Posted-In: Alan Murray CNBC Fortune Marissa Mayer Matt Murray The Wall Street JournalTech Media Best of Benzinga
View Comments and Join the Discussion!