Leon Cooperman: Here's The Positives & Negatives Of The Oil Price Slump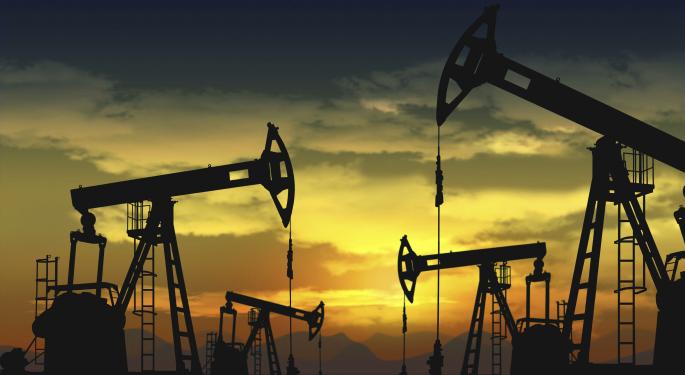 The decline in oil prices has baffled many investors. However, Leon Cooperman, the man who created Goldman Sachs Group Inc's asset management arm and one of the highest-paid hedge fund managers on the Street, is unfazed even though his largest equity holdings are in the energy sector.
Cooperman was recently on CNBC to discuss the positives and negatives of a decline in oil prices.
Positives Of Decline In Oil Prices
Cooperman discussed the fine line of optimism and declining oil, saying "Unequivocally, within reason, you could say that 'too much of a good thing isn't a good thing;' You can over eat an ice-cream and wind up with a bellyache, but I say the price decline in energy has to be viewed positively."
"It adds over 2p points to disposable personal income, which is a significant equivalent to a major tax cut. Ninety percent of the S&P 500 is non-energy. So, the 90 percent that in varying degrees would be benefited, 10 percent will be hurt," Cooperman said.
He continued, "For every 10 percent drop in energies, my understanding, it adds about 2/10 of a percent to GDP. So, that adds to about 7/10 of a percent to the growth rate and the lower inflation results in a lower energy prices, basically provides covers for various central banks to be accommodative for a longer period of time."
Related Link: Is It Time To Buy Exxon Mobil?
Negatives Of Decline In Oil Prices
Cooperman also discussed the potential downside to declining oil.
"On the negative side [...That's] $250 billion of CCC energy credits that are severely impacted," he said. "Energy CAPEX will drop substantially. So, let's say energy CAPEX is 10 percent of total CAPEX, let's say it drops 25 percent, that takes 2.5 percent off total CAPEX."
In describing the long-term impact, Cooperman said, "They [Energy employers] employ something around a million workers and let's say they disgorge 10 percent to 15 percent of their workforce, that's about 100-150,000. Not insignificant. On the other hand employment has been growing by over 200,000 a month in the economy overall."
Posted-In: CAPEX CCC Leon Cooperman OilCNBC Commodities Markets Media Best of Benzinga
View Comments and Join the Discussion!