Oaktree Capital Co-Founder On Investing In Russia, Decline In Oil Prices & Credit Markets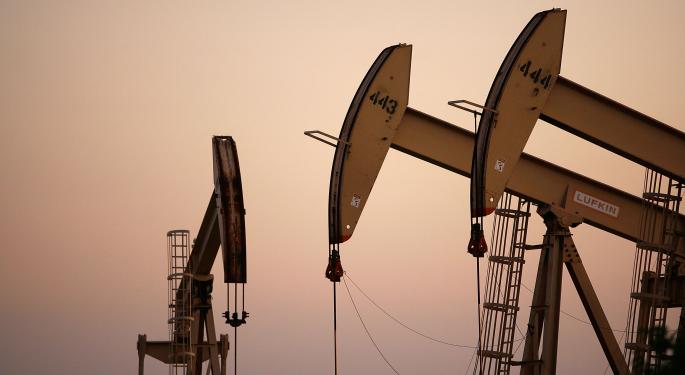 The Russian Central Bank surprised markets all over the world when it announced that it will be raising interest rates to 17 percent from 10.5 percent to limit the fall of the ruble.
Howard Marks, co-chairman and co-founder of Oaktree Capital Group LLC (NYSE: OAK), was recently on Bloomberg to discuss Russian Central Bank's decision and the outlook for oil prices and credit markets.
Related Link: Russian ETFs Reacting To More Government Moves
Will You Direct Your Investments To Russia Now?
"I think that in order to make investments, you have to believe that you will benefit from the rule of law," Marks said. "And the underlying question about Russia is whether you will."
"The question is if you put your money in the bank to make 17 percent, which sounds like a lot of money, will you get it back at the end?"
Falling Price Of Oil
"I'm working on a memo," Marks said. "And it'll be not about oil, but it will be about the lessons of oil. And one of the lessons that we're learning again now is how fast things can change in the investment world. There was an economic philosopher, Rudiger Dornbusch, who said it takes a lot longer for things to happen than you think that it can, but then they happen much faster than you thought they would. And that's the way things go in the investment world."
He added, "Weak deals that could get done because the markets were complacent and generous now are being exposed as having been overleveraged, et cetera. So of course when that happens, we go from being extremely reticent to being aggressive."
Worried About Junk Bond Market?
"I don't think [...] I would turn it around," Marks said. "I'd say we should start getting interested in the asset class. Declines are not a reason to get worried. Declines are a reason to get excited. The investing public likes things better at high prices than at low prices. The professionals like things better at low prices than at high prices."
When asked to repeat the point he made above because of its importance, Marks said,"Well the public, people who and who don't understand how investing works like things, feel better about things when they're at high prices, and lose confidence as the price falls. Warren Buffett says, 'I like hamburgers and I eat more of them when they go on sale.'"
"The investment professional who understands the intrinsic value of the things he's looking at, hopefully, likes things better when the price converges to or falls below the intrinsic value."
View Comments and Join the Discussion!
Posted-In: Bloomberg CNBC howard marks Ruble Rudiger DornbuschCommodities Markets Media Best of Benzinga