Here's What Facebook Might Be Planning For Instagram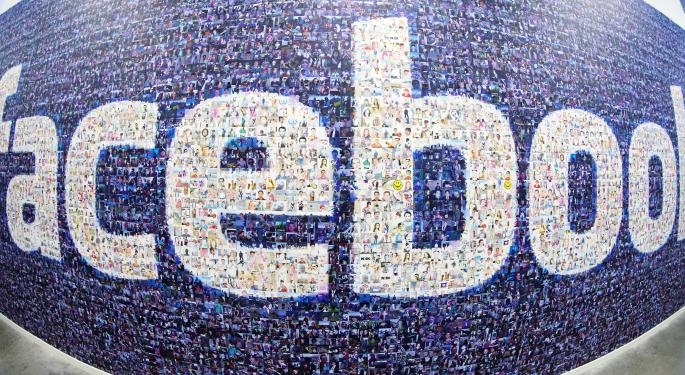 Ever since Facebook Inc (NASDAQ: FB) acquired Instagram for approximately $1 billion in 2012, the Street has been speculating about how it's going to monetize the service and how Instagram fits into Facebook's future plans.
Jon Steinberg, CEO of Daily Mail (North America), and CNBC's Jon Fortt recently discussed Instagram's growth rate and what Facebook plans to do with the photo sharing service.
Related Link: Instagram Claims 300 Million Users, Surpasses Twitter
Eyes Set On Platforms And Media
"I think that they are competing with other platforms and then the bigger aspiration is television and print. And Facebook has been pretty consistent on that as well," Steinberg said. "The digital pie is just not big enough to get to the multiples of revenues that they need."
"Tim Armstrong made some very good comments at the UBS conference where he talked about dramatic concentration happening and going to just a handful of large properties."
The Strength Of Numbers
"Between the 600 million people on WhatsApp, the billion some odd on Facebook and the now some 300 million on Instagram [...] Talk about concentration!" Steinberg added.
Jon Fortt displayed a chart that he made on the growth rate of Instagram from the numbers provided by the company, which showed Instagram to be growing consistently.
"They are not so much competing with Twitter, because this secular shift happening into digital media," Fortt said. "And there are a lot of services aside from Facebook and WhatsApp that have the scale that Instagram does and the demographics in particular."
"I mean, look at the youth that are there. It's a visual, social medium."
View Comments and Join the Discussion!
Posted-In: CNBC Daily Mail Instagram Jon Fortt Jon Steinberg Tim Armstrong UBSMedia Best of Benzinga