Elon Musk's Bet Against Technological Innovation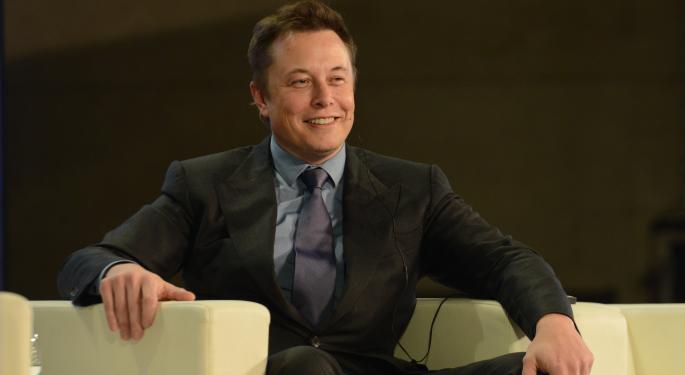 After disrupting electronic payments, space exploration and automobile, Elon Musk is set to disrupt the utilities industry.
The gigafactory that Tesla Motors Inc (NASDAQ: TSLA) plans to build will not only be a battery manufacturing plant, but as Musk foresees, a place to innovate battery technology.
The question is, can he do it again?
Bloomberg's Cory Johnson recently discussed Tesla's plan for improving battery technology.
"This is really interesting I think, because of the big bets that Elon Musk has made on this gigafactory, they are borrowing $2 billion in convertible debt to try to turn this thing into a giant factory to create somewhat cheaper cars because of somewhat cheaper batteries based on a very old battery technology," Johnson said.
Related Link: Why The Slump In Oil Prices Won't Impact Tesla's Sales
"So, one of the big bets that Elon is making is that no one else would invent a better battery for the next 20 years. That all of the efforts of $2 billion spent of Federal Government on research, spent by companies like GM on trying to find a better battery, which have failed thus far, will continue to fail."
According to Johnson, another big bet for Tesla's gigafactory "has been that Tesla will get to half a million vehicles a year, which is a huge number from a company that can't even sell a 100,000 vehicles in a year thus far."
When asked about when the Gigafactory will open, Johnson said, "It's going to take a few years still. So, it really is a bet into the future. Ironically, it's a bet against technological innovation."
Posted-In: Bloomberg Elon MuskCNBC Tech Media Best of Benzinga
View Comments and Join the Discussion!