Here's The Real Reason Behind Bill Gross' Departure From PIMCO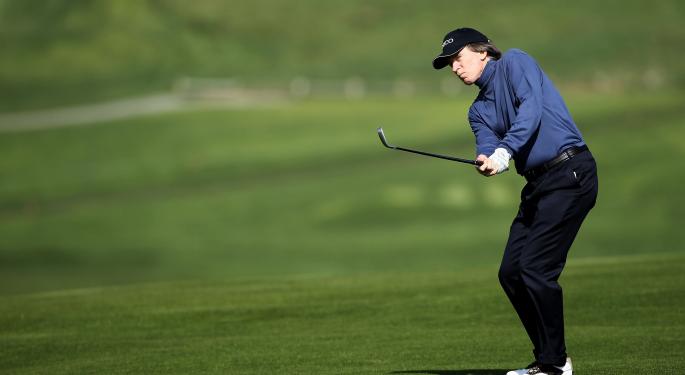 The dust is finally settling on what led to bond investor Bill Gross' departure from the firm that he founded, Pacific Investment Management Co, better known as PIMCO. His September departure led to minor mayhem in the bond markets.
Moreover, in the next three months PIMCO witnessed unprecedented withdrawal of over $60 billion from its main fund, PIMCO Total Return Fund Institutional Class (MUTF: PTTRX), which incidentally was managed by Gross himself and featured prominently in most 401(k) accounts.
Related Link: Bill Gross Says He's Managing Money For George Soros
Bloomberg's Mary Childs who had been following this story since long, recently wrote an article that depicts the true story behind Gross' departure. She was also recently seen discussing the events that led to Gross resigning, on 'Bloomberg Surveillance.'
"By September, as Gross revived plans to fire [Andrew] Balls, 41, Pimco's new senior managers turned against him. Several of the firm's key executives offered to resign. When Gross proposed again to take a smaller role, give up management responsibilities and hand over his main fund to a successor by the end of 2015, Pimco executives were considering his ouster," Childs wrote.
"Rather than suffer the humiliation of being fired, Gross decided to walk away from the firm that he had started in 1971. A few hours later on that Friday morning, he was on a plane bound for Denver to join Janus Capital Group Inc. (JNS), the money manager run by his former general counsel and operating chief Richard Weil, 51."
When asked that why people love talking about Bill Gross, Childs said, "Skill and influence. I think, he is such a character, he is a legend, he had the best track record over 40 years and he definitely proved that."
Posted-In: Bill Gross Bloomberg Mary Childs PIMCOCNBC Media Best of Benzinga
View Comments and Join the Discussion!