Ron Insana On Where Oil Is Heading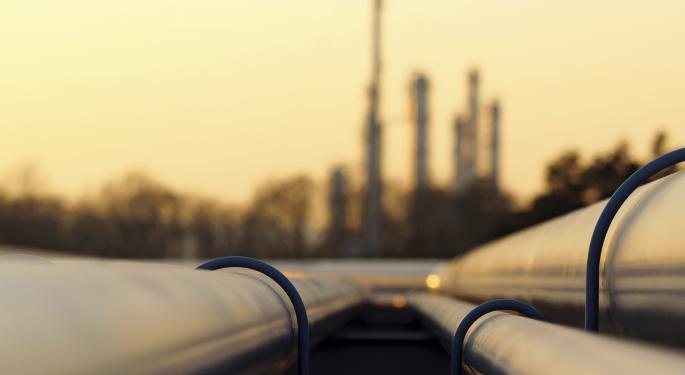 The Street is wondering whether oil has found its bottom or if there's more slump to come in oil prices. However, some are convinced that the market has majorly factored in all the demand-supply dynamics of oil, and perhaps oil has now nearly reached its fair value.
Among them is Ron Insana, editor of Insana's Market Intelligence on Marketfy. Insana was recently on CNBC to share his views on oil.
"Maybe falling [demand], when you look at Europe, you look at India slowing down, China we know is slowing down, Japan may or may not be, hard to tell, hard to read the leads there Brazil has slowed. So, the U.S. is holding up relatively well, but we are also producing nine million barrels a day now," Insana said.
Related Link: This Expert Just Broke Down The Fed Minutes, And He Has 1 Big 'Concern'
"We are the swing producer. If you look forward and I know that CNBC is engaged now in looking at next 25 years of energy," Insana continued. "The U.S. is effectively in the catbird's seat. I mean, fracking is not going away and in fact some of the producers who engage in hydraulic fracturing don't seem to be too bothered by these fall in prices, they are still pumping, deep water drilling in the Gulf of Mexico is coming back online. Mexico is itself liberalizing its energy industry, which means more technology, probably more American technology going down there."
When asked about whether he sees prices stabilizing now, Insana replied, "maybe a little lower." On international shocks disrupting oil prices, Insana mentioned "we have had the Islamic State. We have had Russia Ukraine and throughout this entire period where there have been these hotbeds, Syria, the price has fallen throughout these geopolitical events because the supply is exploding and demand is flat to down."
Posted-In: Oil ron insanaCNBC Commodities Markets Media Best of Benzinga
View Comments and Join the Discussion!