Second Sight Medical CEO: Gratifying That So Many People Are Interested In What We Do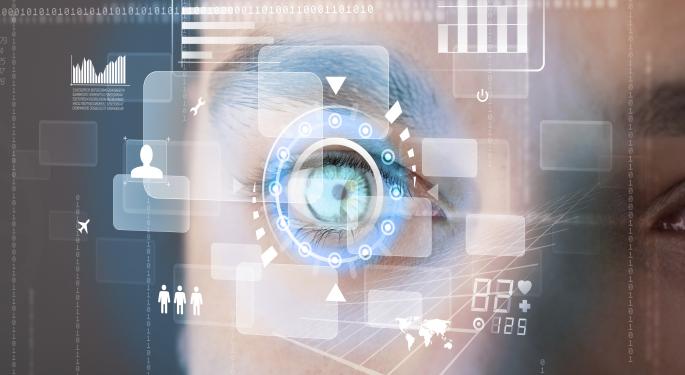 Second Sight Medical Products Inc (NASDAQ: EYES), a U.S.-based implantable visual prosthetics company, debuted on Nasdaq on Wednesday. The stock more than doubled on its debut and recently traded at $23.31, up 16.7 percent from its Wednesday close.
Robert Greenberg, president and CEO of Second Sight Medical, was interviewed by Business News Network, where he discussed how the technological innovations by his companies helps in restoring eyesight.
"It's actually gratifying that so many people are interested in what we are doing and want to be part of it," Greenberg said. "Well, certainly 'Six Million Dollars Man' [TV series] was an inspiration for what we're doing. We are not anywhere near that level of technology yet, but what we're doing today is we're taking folks who are completely blind, the type of blindness called retinitis pigmentosa, and restoring some functional vision for those individuals."
Related Link: Sirius XM CEO: I Don't See Spotify As A Direct Competitor
Greenberg revealed that his company is heading toward improving the quality of that restored vision through software upgrades and to treat all individuals who have become blind due to any of the different causes.
"Our goal is that no one should have to be in the dark anymore," he said.
Greenberg explained Second Sight Medical's technology by saying, "If you close your eyes, you can tell sometimes if the lights are on or off and a lot of these patients are completely blind and can't even tell that. So, they are starting really from zero, and we're bringing them up to what would a sighted person will consider a low-level of vision, but to someone who has no vision, it's incredibly meaningful. It allows them to walk around, to see people and objects."
Posted-In: Business News Network Robert GreenbergCNBC IPOs Media Best of Benzinga
View Comments and Join the Discussion!