Fashion Designer John Varvatos Talks High Fashion In Detroit With Quicken Loans Founder Dan Gilbert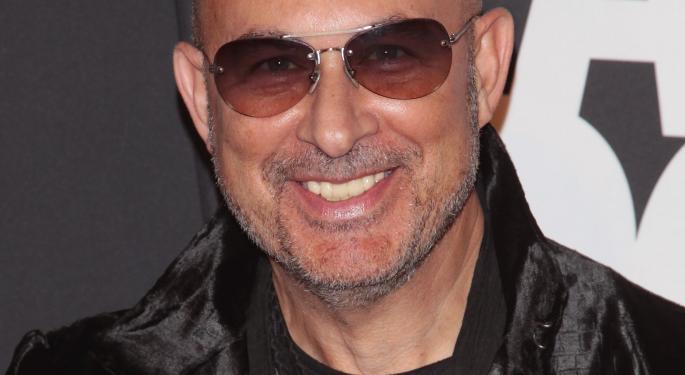 Quicken Loans Chairman and Founder Dan Gilbert and fashion designer John Varvatos sat down on Wednesday's Squawk Box on CNBC to talk over the reemergence of strong business and big brands in Detroit, Michigan.
With family in the area, Varvatos says he makes his way back to the Detroit area all of the time.
"One of the most exciting things I've ever done since my business has been intact since 2000 is really going back to Detroit. It's an exciting opportunity; and just the buzz when you're back there. There's so much happening. It's, ah, I don't know... I want to bring busloads of people there to show them what's going on in Detroit," said Varvatos.
Varvatos noted that reading about it doesn't offer the "juice" of the sensation felt when connecting with the regrowing city. Varvatos cited restaurants, bars, retailers and luxury hotels as some of the glowing new attractions in Detroit.
Gilbert is one of the largest investors in Detroit, and has successfully turned around once impoverished areas into bustling hubs of business.
Related: Detroit Renaissance Continuing: Fashion Icon John Varvatos To Open Store
"You've already done a great job of bringing some people down there. We want to bring the level up in terms of bringing in some national and international fashion people and designers into downtown Detroit as well," said Varvatos.
Gilbert said he was "sort of giddy" during the conversation, going on to say that he can't wait for other retailers to witness the statement Varvatos is making by opening a store in Detroit.
"You're setting the standard, and I can't thank you enough," said Gilbert.
When asked by co-host Andrew Ross Sorkin how opportunity can be measured in a striving city like Detroit, Varvatos said that while part of the process is looking at the demographics "part of it you have to go with your gut. You can't always look at the numbers."
"Detroit is one of those cities that's been pushed out to the suburbs. So there's some very, very strong suburbs, and now you see this kind of influx of young, affluent people moving [to] downtown Detroit," said Varvatos.
Jason Cunningham had no position with the mentioned entities while writing this article. Visit Jason on Twitter at @JasonCunningham and @Benzinga.
Posted-In: Dan Gilbert Detroit John VarvatosCNBC News Events Hot Media Best of Benzinga
View Comments and Join the Discussion!