RBC's Mark Mahaney on Facebook's Dip After Earnings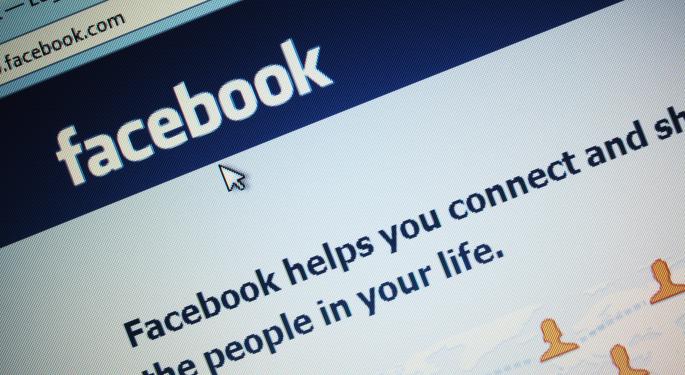 Mark Mahaney, managing director and analyst at RBC Capital Markets, discussed some of the surprises that popped up during Facebook's (NASDAQ: FB) earnings call, including the decline in usage amongst teens as well as difficulties monetizing some of their mobile properties, on CNBC's Squawk Box Thursday morning.
"There were two kind of surprises in the earnings call. First, they did warn that there was decreasing engagement amongst some U.S. younger teens and second, they said that ad load would be capped. They wanted to keep the number of ads that they showed in anybody's newsfeed capped at around current levels. That's what spooked the market.," said Mahaney.
While some were frightened, many are now simply curious as to what the ad load will eventually look like when all is said and done. Mahaney thinks that it's an uncertainty until Facebook reveals their final hand.
"Right now, what the ad load is in that newsfeed on your mobile device and in, on your desktop, is around 5 percent. They actually made very similar comments the quarter before, so we didn't interpret this as a new item, new surprise. We also want to step back. You know, this is a company that's did…a pretty significant pivot over to mobile devices just within a five quarter period," said Mahaney.
Related: Halloween Business is Big Business
"We find it very hard to believe that they've really matured out all the different dials of ad revenue growth, whether it's reach or frequency or the price or the type or the format of the ads. I just think on that call that they've matured out those drivers is much too early. We continue to like the stock here and as numbers go up, evaluation actually became a lot more attractive last night."
Mahaney also dove into the issue of staying cool, saying that "It's hard to stay cool," and "extremely hard to stay cool among teenagers."
He said that the challenge that Facebook faces is one of continuous innovation in terms of functionality and features in order to maintain its relevance. According to the surveys that RBC Capital Markets has done, most teens will use Facebook as much as they did last year. Still, there's a larger "cohort" than before that plan to spend less time because they're using site like Tumblr, Twitter, and Facebook's own property Instagram, which Mahaney noted is still unmonetized.
With 150 million active users, Instagram is 1/8 Facebook's size, an asset that he Mahaney calls one of the "new drivers" for the stock moving forward, which also includes the "rollout of video ads" and their likely inclusion in the S&P 500 that'll be "likely in the next quarter or two."
"That's one of the reasons we like the stock even on this small dip," said Mahaney.
He also commented on the news the Facebook's COO Sheryl Sandberg might be leaving the company. Mahaney said flat out that she's been crucial to the company's growth, bringing in the "adult supervision" into the company. He said that it would be "a negative if she were to move on."
Jason Cunningham had no position with the mentioned entities while writing this article. Visit Jason on Twitter at @JasonCunningham and @Benzinga.
Posted-In: CNBC CNBC's Squawk Box Mark MahaneyCNBC Earnings News Rumors Media Best of Benzinga
View Comments and Join the Discussion!