Everything You Should Know About the Mark Cuban Trial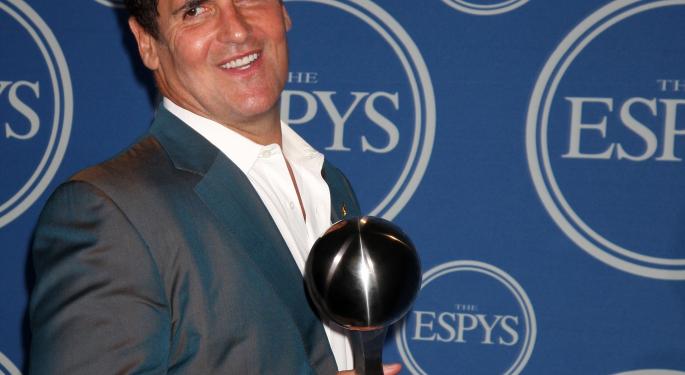 Mark Cuban, billionaire investor, owner of NBA team the Dallas Mavericks and cast member of ABC's Shark Tank, is currently on trial for what the SEC alleges was insider trading.
Cuban owned 600,000 shares in a small Canadian internet company, Mamma.com. (The company purchased Copernic Technologies in 2005 and took its name in 2007.)
Then CEO Guy Faure called Cuban in 2004 to tell him of an upcoming secondary offering that would reduce the value of Cuban's shares by roughly $750,000.
The SEC alleges that Cuban verbally agreed not to talk about or act on this information until it went public, but Cuban denies this claim. Faure said he believed Cuban wouldn't trade on the news but Cuban argued that he sold his position for other reasons that had nothing to do with the upcoming secondary offering.
Those reasons involved Mamma.com's association with Irving Kott. Kott, who died in 2009 at the age of 78, was convicted of two felony charges in 2004. Prior to his conviction, he held the reputation of engaging in unethical and illegal investment practices.
Mamma.com, whose stock jumped to $15.68 from $4.10 over two trading days, was the subject of an SEC investigation. The company disclosed that the U.S. regulator was investigating why the company's stock was up nearly 400 percent in such a small amount of time along with "a certain individual" on suspicion of manipulation. That person was believed to be Kott.
Cuban's lawyers argued that when he learned of Kott's involvement, he sold his stake in Mamma. His lawyers offered as evidence emails from Cuban to company officials detailing his concern over Kott's involvement.
Related: Why Apple Was Up in a Weak Market Monday
"We're not saying he fabricated his concern about Kott," SEC lawyer Jan Folena said in court. "We're saying his concerns about Kott are not the reason he sold his stock. There's a difference."
Despite Cuban's two days of testimony, neither side has a slam-dunk case. Those familiar with the trial believe that the case will likely come down the jury's opinion of Cuban. Is he the typical cocky billionaire or is he the victim of SEC bullying as he alleges?
The original case was dismissed in 2009, but an appeals court ordered it returned to the lower court. Others say that the reason this is a civil trial instead of a criminal proceeding is due to the SEC's lack of solid evidence.
Adding to what Cuban says is the SEC's bullying, he says he only learned that he was being sued when he turned on CNBC and found himself to be the headline.
With Cuban's net worth somewhere around $2.5 billion, a loss that would likely mean a $3 million fine--everybody else's version of a traffic ticket but for Cuban, it's the principle. He's never been a fan of the SEC and this trial gives him a platform to tell everybody.
Posted-In: CNBC CNBC Irving Kott Mamma.comNews Legal Tech Media Best of Benzinga
View Comments and Join the Discussion!