'Don't Expect Leaps And Bounds From iPhone 5S' Says Hudson Square Research's Daniel Ernst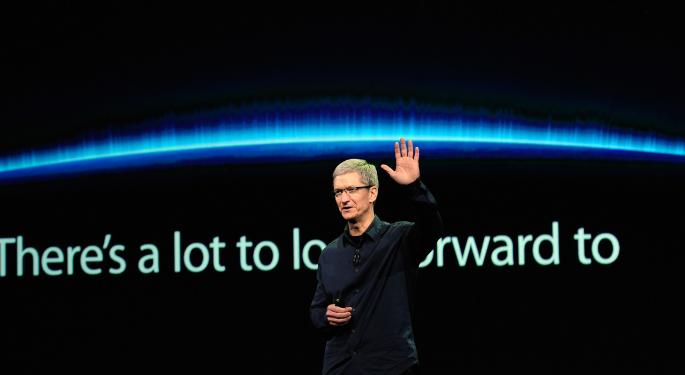 Hudson Square Research's founder Daniel Ernst thinks Apple's (NASDAQ: AAPL) big announcement set for today involves the tech innovator's move into China's market more so than any new bells and whistles on the iPhone 5S.
He went over that view, and his other thoughts on tech, on CNBC's Squawk Box Tuesday morning.
"Everyone is so short-term focused on Apple. And, at 12 times earnings, the market treats Apple as if they're Microsoft (NASDAQ: MSFT) 10 years ago, which is to say, they're never going to innovate again," said Ernst.
Ernst said that while Microsoft's transformation into a hardware company shows that they have an understanding of their need to reinvent themselves, it still looks like it will be a tough road ahead for them.
"They haven't entered a new category recently, but there's no other tech company that I know, not even Google (NASDAQ: GOOG), right? That have things like driverless cars that don't produce any revenues, right? So everything that Apple has done has actually created real revenue and real earnings," said Ernst.
Related: Benzinga Market Primer: Tuesday, September 10: US Military Strike In Syria Put On Pause
For today, however, China Mobile is probably "a little more important to Apple than the exact features" of the iPhone 5S, and they're probably not going to being any "leaps and bounds" in this new release, Ernst said.
He maintains that Apple's stock is still worth 700 today.
"And you don't have to get a whole lot of earnings growth. I mean, when the stock was 700 last time, earnings had grown 60 percent, right? This year, it's understanding what happens. Earnings are down 10 percent year over year," said Ernst.
"So the real question is not how well China Mobile does in the first quarter, how well 5S does in the first quarter, but do we have a couple more quarters of sustaining growth? And then when is that new segment for Apple going to come out?"
At the time of this writing, Jason Cunningham had no position with the mentioned entities. Visit Jason on Twitter @JasonCunningham.
Posted-In: News Rumors Futures Events Hot Markets Tech Media Best of Benzinga
View Comments and Join the Discussion!