Don't Be Fooled—Icahn Didn't Lose the Dell Fight (DELL)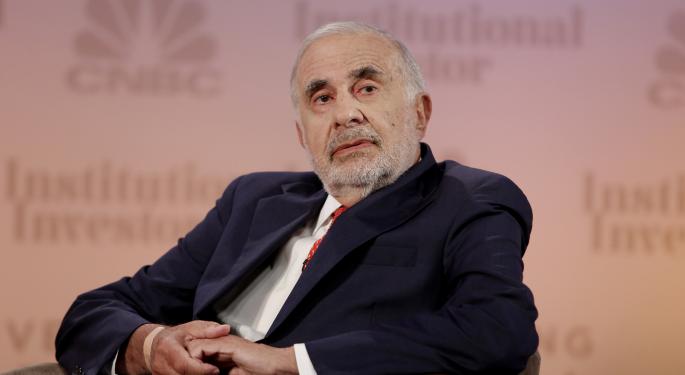 Monday, Billionaire activist investor, Carl Icahn wrote an open letter to Dell (NASDAQ: DELL) shareholders saying that he was ending his battle with the Dell board.
The always kind, humble, and gracious-in-defeat teddy bear of a man said in the letter,
"We therefore congratulate Michael Dell and I intend to call him to wish him good luck (he may need it)."
Related: Icahn's Open Letter to Dell Holders Shows He Will Not Pursue Added Efforts to Defeat Dell Offer
The little parting jab at the end notwithstanding, this doesn't sound like the tone of the normally ferocious Icahn who is one of the most feared men on Wall Street. The guy who has done a pretty good job of sending fellow activist Bill Ackman to the Wall Street cheap seats as Icahn and other giants continue to push Herbalife (NYSE: HLF) higher.
The reason for such a conciliatory tone might be because Icahn didn't lose at all. In fact, he came out of this looking pretty good.
First, Icahn stands to make more than $11 million, according to CNBC. Throughout the fight, insiders speculated that Icahn never wanted control of the company anyway. He maintained that he had a big-name CEO ready to take the reins and would stage an epic turnaround despite a slumping PC market but it was hard to believe that he really wanted to get into the PC business.
Instead, he walks away with about $11 million and moves on to his next target—a small little computer company called Apple (NASDAQ: AAPL).
Next, although he loves to accuse people like Bill Ackman of grandstanding, Icahn has become quite the media personality himself. He's a frequent guest on CNBC including an appearance at the network's Delivering Alpha conference. Icahn has been around for years but with his grumpy-old-man, no filter, personality, he has become a financial media mainstay of late. (To be fair, so has Warren Buffett.)
No doubt that he's now in a position to make a lot of money simply by advertising his activity. Look at Apple's stock price the day he tweeted about him and Tim Cook's upcoming lunch date.
And there's no doubt that he knows of his star-power. Why else would a 77 year-old billionaire talk up his twitter account every chance he gets?
No, Icahn didn't lose the Dell battle. As he said in his CNBC interview Monday, he looks for investments that are no-brainers. Dell was certainly one of those.
Disclosure: At the time of this writing, Tim Parker was long Apple.
View Comments and Join the Discussion!
Posted-In: Apple Bill Ackman Carl Icahn CNBC DELLNews Legal Media Best of Benzinga