Mario Gabelli Says Bourbon Stocks Set To Rally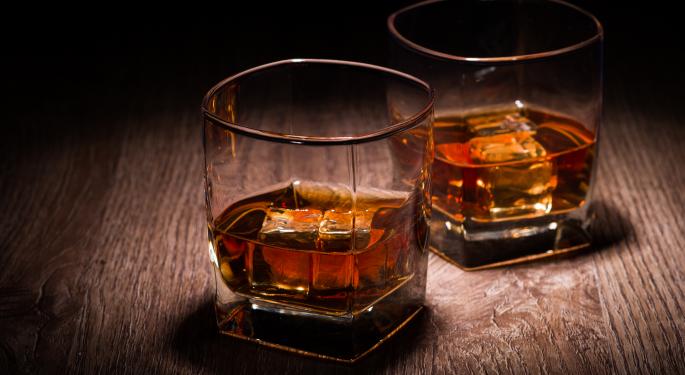 Mario Gabelli stopped into CNBC's The Closing Bell this afternoon to give some of his stock picks and his views on the current market. Below are some highlights:
Viacom (NASDAQ: VIA)
He looks at companies with cash flows that are buying back stock
Viacom selling at 72, should be over 100, but there will be some air pockets
On M&A
Lots of financial engineering going on out there
Company A buys Company B to grow, we will see a lot of that over the next 12 months
More M&A will happen once CEO's have a more clear vision of the future
Bourbon Play
Alcohol is a $600B business, bourbon only $8B
Brown Forman (NYSE: BF-B) is a good play on bourbon, while Beam (NYSE: BEAM) is another option
There are strong tailwinds for bourbon
Consumer tastes change slowly on alcohol, and they're moving in Bourbon's favor
Thoughts on the Market as a Whole
The rotation is happening, investors must move to equities
Warren Buffett bought Heinz to get a cash generator thats inflation indexed
Are We Going to See a Revolution to Become More Energy Independent in US?
Can we become energy independent? No.
Fracking and natural gas are gifts to the United States
Companies in the space are monetizing their midstream businesses to generate cash
On Weatherford (NYSE: WFT)
Says shares could double in the near future
Met with executives and is looking for a company to sell the business to
View Comments and Join the Discussion!
Posted-In: bourbon CNBC CNBC Mario Gabelli The Closing BellMarkets Media Trading Ideas Best of Benzinga