Trian's Nelson Peltz Urges PepsiCo to Buy Mondelez (PEP, MDLZ)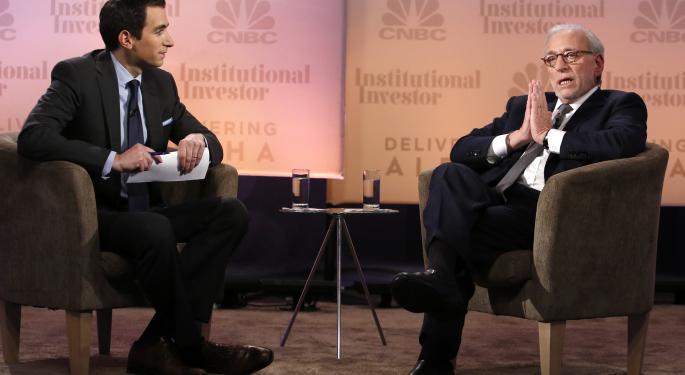 As a rule, when activist shareholders and large corporations lock horns, sparks fly.
Such was the case with Trian Fund Management LP's Nelson Peltz and PepsiCo (NYSE: PEP).
According to Bloomberg, Peltz, who has been involved in several large food industry deals, said Wednesday that the world's second largest soft-drink producer should acquire Mondelez International (NASDAQ: MDLZ) for $35 to $38 a share at a cost of as much as $67.8 billion.
Pepsi isn't interested and has said so repeatedly, according to a source who spoke with Bloomberg.
Related: Pepsi Responds to Peltz, Says Company Has Strong Plan For Growth
In response, Trian published a 59-page analysis on its website, urging Pepsi to buy Mondelez and further suggesting that if Pepsi doesn't do so, it should at least separate its slow-performing beverages unit from its high-growth snacks division, which includes the profitable Frito Lay line of products.
Quoting from the Trian analysis: "If PepsiCo does not pursue a Mondelez transaction, we believe it must separate snacks/beverages. We believe a separation will create a focused snacks leader positioned to deliver attractive growth and productivity initiatives that hit the bottom-line. We believe it will also create a beverages leader that can combine an efficient capital structure, high dividend, and operational improvements to unlock value."
Mondelez is the Deerfield, Illinois-based maker of crackers and sweet snacks, created when Kraft divested itself of the company and became Kraft Foods Group (NASDAQ: KRFT).
From Peltz and Trian's perspective, PepsiCo needs to change. At the CNBC Institutional Investor Delivering Alpha Conference Wednesday in New York, he said, "Pepsi is at a crossroads at this time." He described the company as having a cash business in beverages and a growth business in snacks, a condition he believes is not sustainable.
PepsiCo, according to Bloomberg, which spoke with "a person with knowledge of the matter," believes that Mondelez represents a risky buy. The source cited company underperformance and reliance on slow-growth Western European markets.
The same source also said PepsiCo is not likely to split beverages and snacks into two businesses.
Officially, in an email, the company said, "We have a strong growth strategy and structure in place, and our results to date and returns to our shareholders prove that we are a high performing company and our strategy is working."
At the end of the trading day Wednesday, PepsiCo shares closed up 1.5 percent at $85.24 and Mondelez closed up 2.1 percent at $30.50.
At the time of this writing, Jim Probasco had no position in any mentioned securities.
Posted-In: Andrew Ross Sorkin CNBC Institutional Investor Delivering Alpha ConferenceCNBC News M&A Events Global Media Best of Benzinga
View Comments and Join the Discussion!