Ken Langone Goes Over the U.S. Education System's Reflection in the Employee Pool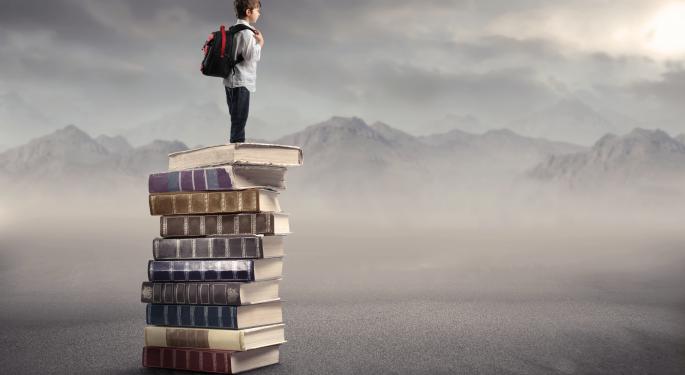 Ken Langone, Geeknet (NASDAQ: GKNT) chairman and CEO, the venture capitalist behind the Home Depot (NYSE: HD) and Yum! Brands (NYSE: YUM), was on CNBC's Squawk Box as a guest-host for the majority of Wednesday morning.
Langone started off with a nearly poetic list that displayed a fruitful year in investments for the billionaire.
"Public markets are good. Investment opportunities in private sector are good. Cost of money is cheap, which makes the deals that much more attractive. I think there's no reason for rates to go up. So, no matter what the Fed does, banks are having trouble making loans. Companies are spitting cash out like crazy, little ones, big ones…Look, the tragedy of all this, is this year is turning out, so far, knock wood, to be one of the best years I've had in investments," said Langone.
Langone said that for the companies he keeps track of, all of them are doing well, and mostly creating wealth while keeping the headcount flat. He said that a major part of what is lacking on the jobs end is coming from a dysfunctional education system in the United States.
"There's a ton of jobs out there for qualified people. I mean, good paying jobs [$75,000-$85, 000] a year. How can you hire somebody who has trouble counting, with comprehension and reading, lacking there, I mean, this pitch about education is critical, and we're missing the mark," said Langone.
Recently, Langone met up with a friend from college, Chuck Wagner, a youth football coach who he said took a team that lost 40 consecutive games and transformed them into winners. He said that America needs more educators like Wagner.
"We need heroes again. We need school teachers that you remember [from] fifty years ago that helped you get through an algebra course or helped you get through your biology. I mean, this is what we need, and I don't care what your political persuasion is, we're not getting the job done," said Langone.
In combination with generational theft, the country's lacking education system isn't preparing the nation's youth to compete, Langone said. Worse, he continued, is that it places a finical burden on their backs that just keeps growing larger. He went on to say today's kids are being cheated.
Langone followed up by saying that the U.S. doesn't get the results in education for the money that it spends, and that cost-to-benefit was negative. He said that he saw two ways to fix the problem. The first is to mobilize parents in the defense of education. The second it to get a handle on entitlements. He said that the nation's youth needs to be more outspoken about the results they're facing down the road due to entitlement spending today.
View Comments and Join the Discussion!
Posted-In: News Movers & Shakers Politics Topics Economics Hot Movers Media Best of Benzinga