Andrew Liveris Talks $0.08 EPS Beat, China And More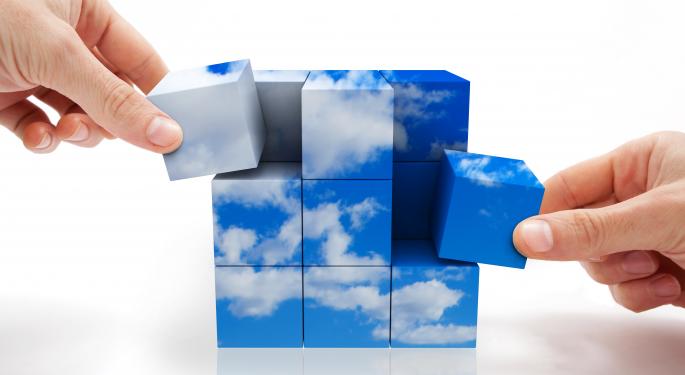 Dow Chemical (NYSE: DOW) President, Chairman and CEO Andrew Liveris was on CNBC's Squawk Box Thursday morning to talk about the current state of Dow, including Q1 EPS of $0.69 over analyst estimates of $0.61, an $0.08 beat.
The company's Q1 Revs. came in low at $14.383 billion, vs. the much higher 14.879 set by analysts.
"What we've been focusing on is cash, cost, capitol, capitol and price. And we've got price increase in an inflationary environment, led by a very good U.S.. A U.S. that's been improving all through the quarter, and in fact for the last six to nine months, and a rebounding Latin America, a China that's still mixed," said Liveris. "But we've been focusing in on operational excellence and efficiency as a way to get our numbers and to keep improving our numbers."
Their agricultural sciences division had sales up by 14 percent. According to Liveris, two-thirds of those sales were brought on by new products. Their electronics have also done well, and their performance plastics, which increased their margin by 720 basis points year on year, are also doing good.
"A sign, not that the world is great, but the world is stabilizing, which I think is a key thematic and one of the reasons we've been able to push price," said Liveris.
Liveris recently took a trip to China, noting that it's not quite finished with it's massive transition. Liveris said that they're taking on new ways to organize their economy, moving towards service-based domestic consumption.
Currently, consumption is down in China, but according to Liveris, it's mostly based on less government spending. Some money being spent is going towards services for Chinese citizens, from welfare to insurance. Liveris says that this is providing China's citizens with a greater sense of security, all while their government aims at getting closer to being a consumer economy.
The transition from export-led economy to a domestically-driven economy in China means a seven-to-eight percent growth there according to Liveris. He calls this transition a great opportunity for a company like Dow, with over 85% of their revenue in China coming form high-tech, specialty products.
"Even though our China numbers were down by three percent year on year, I think the trajectory is starting to move in the positive direction. I'm not calling China yet. In fact, for the whole year…We're planning on 2013 as if it was 2012, because I do think it's going take China a while. Europe is still persistently weak," said Liveris.
Liveris said that commodity-led economies will be fine in the balance, as the distribution of resources will always be needed in diversifying economies around the world.
View Comments and Join the Discussion!
Posted-In: Andrew Liveris CNBCEarnings News Futures Management Markets Media Best of Benzinga