No Saturday Mail Delivery Won't Go Unnoticed by These Companies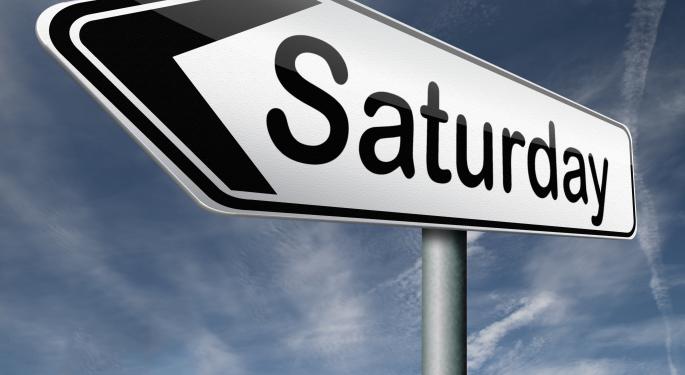 With a $16 billion dollar loss and, at one point last year, down to just four days of available cash, there's no doubt that something has to be done at the United States Postal Service.  That forecase came Wednesday, as the USPS announced it would end Saturday mail delivery beginning in August of 2013.
The USPS has the unique problem of being part private company and part government institution. Tax dollars don't fund the postal service but Congress mandates many of its operations decisions. (Think ever increasing stamp prices.)
Where truly private companies are free to set prices based on the cost to produce the product or service, the postal service is levered to the rate of inflation.
Even worse, Congress requires the USPS to prefund its pension program for 75 years. This means that it's funding pension obligations for employees who aren't born yet. The USPS wants legislative change but so far, Congress has failed to act.
Give them credit for trying. So far, the USPS has cut costs by $15 billion annually, and cut its work force by 28 percent as it consolidated 200 mail processing facilities according to ABC News. It's trying but it's still not enough.
But the questions for investors is simply, "who cares?" If first class mail deliveries are really down more than 20 percent because more Americans pay their bills online, maybe the postal service will go the way of the cassette tape or the laser disk. Maybe it's just a victim of new technology.
There are, however, companies that would say loudly, "we care!"
Netflix (NASDAQ: NFLX) isn't going to like it. In fact, the company has been nervous about this for years. This is, in part, because the company gets favorable terms from the USPS. A recent federal appeals ruling said that Netflix received an unfair advantage in the way it handles the large volume of DVDs, according to Reuters. The appeals court has ordered the USPS to eliminate the advantage or supply a sound reason why it exists.
Customers are used to receiving Netflix DVDs on Saturday, forcing the company to make changes to its operations.
American Greetings (NYSE: AM) won't like it either. Large amounts of greeting cards are delivered on Saturdays, according to CNBC coverage of the USPS announcement.
Express Scripts (NASDAQ: ESRX) relies on Saturday deliveries for the increasing amount of patients who receive their prescription through the mail.
Stamps.com (NASDAQ: STMP) and Pitney Bowes (NYSE: PBI), two companies that sell stamps and other postage products will have a close eye on the impact as well.
Companies like UPS (NYSE: UPS) and FedEx (NYSE: FDX) may see the recent announcement as a sign the ailing USPS is making desperate moves to remain a player in the postage and shipping industry. The USPS stated that it will continue Saturday delivery for packages. This will temper UPS and FedEx's excitement over the announcement.
View Comments and Join the Discussion!
Posted-In: CNBC fedex Netflix United States Postal ServiceNews Management Events Media Best of Benzinga