Barron's Ranks The Best Mutual Fund Families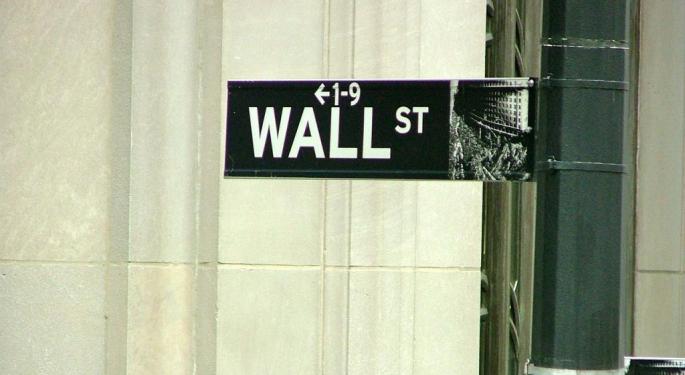 The cover story in this weekend's Barron's features the results of the latest ranking of the best mutual fund families.
The past year was full of changes for the mutual fund industry.
Other featured articles include more on mutual funds and Barron's latest picks and pans.
In a year marked by change, Natixis, Pimco, State Street and American Funds topped the annual ranking of the top mutual fund families, according to the latest Barron's cover story. Active and passive fund families battled it out for the top spots among the mutual-fund-family winners.
"Best Fund Families of 2016" by Sarah Max points out that the winners for 2016 all rose from well down the list in 2015, one of them all the way from second to last. Not only that but the top-ranking fund families last year were not from Wall Street, but rather southern California, Boston and the Chicago area. And they were as different strategically as it may be possible to get, reflecting the year of changes and the evolution of the industry.
"The season didn't play out like people thought it would," said one expert quoted in the article. "We ended up with a winning record, but nobody would have predicted how we got there."
According to another, "what hindered our performance in 2015 is what helped us in 2016."
And yet another summed things up this way: "With a new president and a lot on his agenda, we may be in a period of greater volatility… Expectations are up, and usually not everything pans out exactly as the optimists would hope."
Find out how Barron's ranks the fund families, with an aim to measuring manager skill, independent of expenses beyond annual management fees. Each fund's performance is measured against all of the other funds in its Lipper category, and to be included in the ranking, a firm must have at least three funds in the general equity category, one world equity, one mixed equity, two taxable bonds and one tax-exempt bond fund. The full methodology is explained in the article.
See also: Americans Value Financial Stability More Than Looks, Physical Fitness
Other Feature Stories
A companion article presents the reflections of the heads of Natixis, Pimco and the other top-ranked mutual fund families on the pivotal year behind us. They also share their thoughts on the year ahead. Another article focuses on publicly traded closed-end funds that offer a chance to invest with high-profile hedge fund managers like Bill Ackman and Daniel Loeb at a discount.
See what Barron's feels the prospects are for beleaguered retailer Macy's Inc (NYSE: M), perhaps with a takeover and real estate spin-off in its future; global healthcare products maker Abbott Laboratories (NYSE: ABT) if it can extend its streak of double-digit earnings gains this year; and Las Vegas–based slot machine maker International Game Technology (NYSE: IGT) with its 85 percent recurring revenue.
An editorial takes a look at the problems states are having with their pension funds, and columns discuss what coming tax reform might look like, the emerging new era of sustainable investing, the end of the active investing era, what companies may supply components for the iPhone X, and brokers testing the waters in the realm of voice-activated artificial intelligence.
Keep up with all the latest breaking news and trading ideas by following Benzinga on Twitter.
View Comments and Join the Discussion!
Posted-In: abbott laboratories Barron's International Game Technology macy's Natixis PIMCO State StreetMedia Best of Benzinga