Barron's 2016 Roundtable, Part 1: 'A World Of Possibilities'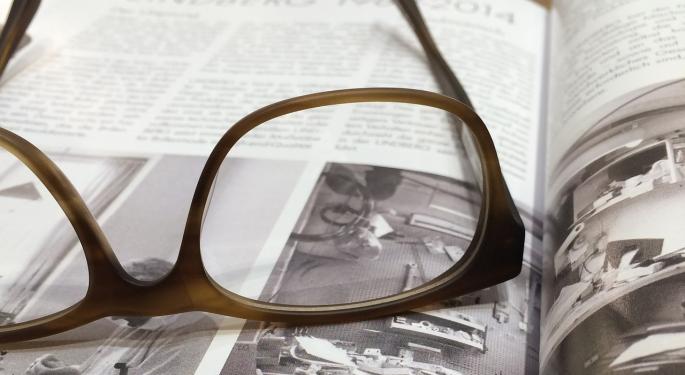 The cover story in this weekend's Barron's offers the first part of the Barron's 2016 Roundtable.
The panelists see few gains for the market in 2016, but name some current picks.
Other feature stories include a look at how Barron's bullish stock picks for 2015 fared, as well as what to expect from Davos.
After the brutal start to the year, nine panelists see few gains for the market in 2016. Yet, they are still finding plenty of stocks to buy, says this week's cover story in Barron's.
"Barron's 2016 Roundtable, Part 1: A World of Possibilities" by Lauren R. Rublin offers the first installment of the 2016 Roundtable. The participants see more stock market turmoil, junk-bond mayhem and global strife in the year ahead. They also suggest the economy could stay soft, rates could stay low and emerging markets could suffer.
"There is no driving force to move things forward," one panelist said. "The fracking boom was great for the economy until it ended. It helped move things forward. Housing is OK. Auto sales are probably at a peak. With the dollar so high, many companies are having trouble exporting their goods. The outlook isn't rosy. It's just OK. "
Another quoted David Tepper, founder of Appaloosa Management, "There are times to make money, and times not to lose money. This is a time not to lose money."
See what the panelists expect in the way of Federal Reserve interest rate hikes for the rest of the year, as well as whom they think will win the White House in November.
The 2016 Roundtable participants are:
Scott Black, president of Delphi Management
Abbey Joseph Cohen, president of Goldman Sachs Global Market Institute
Mario Gabelli, CEO of Gamco Investors
Jeffrey Gundlach, CEO of DoubleLine Capital
William Priest, CEO of Epoch Investment Partners
Brian Rogers, chairman of T. Rowe Price
Oscar Schafer, chairman of Rivulet Capital
Meryl Witmer, general partner of Eagle Capital Partners
Felix Zulauf, president of Zulauf Asset Management
Rogers and Schafer are the featured stock pickers. See which one favors companies that have been excessively punished by investors but offer healthy dividends and strong financials, and which one bargain hunts among mid- and small-cap names. They both name some picks, including American Express Company (NYSE: AXP) and Comcast Corporation (NASDAQ: CMCSA).
The article also includes the report cards for the 2015 Barron's Roundtable.
Related Link: Barron's Picks and Pans: Yahoo, B/E Aerospace And More
Other Feature Stories
Despite some big gains in Alphabet Inc (NASDAQ: GOOGL) (NASDAQ: GOOG) and others last year, overall Barron's 146 bullish stock recommendations trailed their benchmarks for the second year in a row after two years of outperformance. Yet, the 18 bearish picks, led by Linn Energy LLC (NASDAQ: LINE), fared much better.
Barron's also discusses what to expect when world leaders, corporate chiefs and academics meet this week at the 46th annual World Economic Forum gathering in Davos, Switzerland.
In addition, find out what Barron's thinks the prospects are for Yahoo! Inc. (NASDAQ: YHOO), B/E Aerospace Inc (NASDAQ: BEAV), Colfax Corp (NYSE: CFX) and more.
Disclosure: At the time of this writing, the author had no position in the mentioned equities.
Image Credit: Public Domain
View Comments and Join the Discussion!
Posted-In: Abbey Joseph Cohen Appaloosa Management Barron's Barron's 2016 Roundtable Brian Rogers David TepperTop Stories Media Best of Benzinga