Is It The Bear?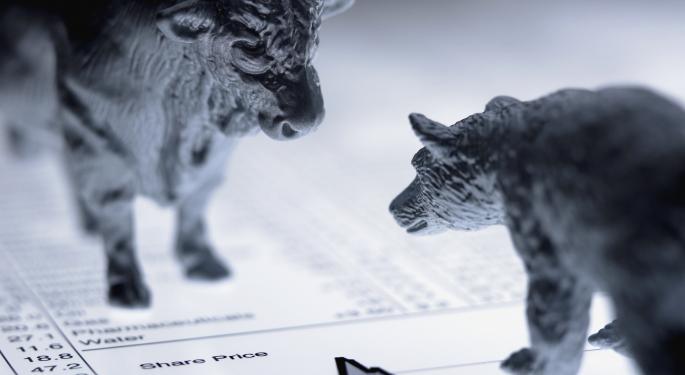 The cover story in this weekend's Barron's offers a look at the worst start to the new year for stock markets ever.
Barron's thinks the selling may be almost over and picks stocks worth buying now.
Other feature stories include the Barron's Mutual Fund Quarterly.
With the Dow Jones Industrial Average ending this past week 11 percent off its all-time high, stocks are more than halfway to bear market territory, says this week's cover story in Barron's.
"After a Harrowing Start, Stocks Could Take a Breather" by Andrew Bary is a special market report that also points out that the S&P 500 is down 6 percent on the week, off to its worst January start ever. The brutal beginning to 2016 reflects concerns about the health of the Chinese economy and the outlook for U.S. corporate profits. It has left bruised investors wondering if the long bull market dating back to March 2009 is over.
"This reminds me of August, when people were worried that China would sink the world," says a strategist quoted in the article. "Why did the market come back? China stabilized, and the U.S. economy did OK. That's what we need to happen again."
See why Barron's thinks the selling may be almost over, and find out which stocks Barron's says are worth buying now. "This could be a year when value-oriented stocks beat their growth counterparts," says the article, which names particular potential winners, including Bank of America Corp (NYSE: BAC), Ford Motor Company (NYSE: F), Pfizer Inc. (NYSE: PFE) and many others.
The article also includes a look at the S&P 500, by the numbers, both past and future, as well as a glance at how bonds, oil, gold and U.S. Treasuries have fared as stocks took a beating.
See also: Barron's Picks and Pans: Hanesbrands, Deckers Outdoor And More
Other Feature Stories
This weekend's Barron's also includes the Mutual Fund Quarterly report. Check it out to see which exchange traded funds (ETFs) can be used to create a bond ladder, as well as why falling oil prices have weighed heavily on value-oriented stock funds. Discover four fund managers who have beaten the S&P 500 time and again. The fourth-quarter mutual fund results table covers a 10-year period, with quarterly dividends and monthly reinvestments included. Also find out which funds were the leaders and laggards in fourth quarter of 2015.
In addition, Barron's examines the outlook is for Asia in 2016, the prospects for Hanesbrands Inc. (NYSE: HBI) and for Deckers Outdoor Corp (NYSE: DECK), winners at CES and best bets for 2016 energy dividends.
At the time of this writing, the author had no position in the mentioned equities.
Keep up with all the latest breaking news and trading ideas by following Benzinga on Twitter.
Posted-In: Bank of America Barron's Deckers Outdoor Ford Hanesbrands Pfizer Barron'sMedia Best of Benzinga
View Comments and Join the Discussion!