Barron's Picks and Pans: Hanesbrands, Deckers Outdoor And More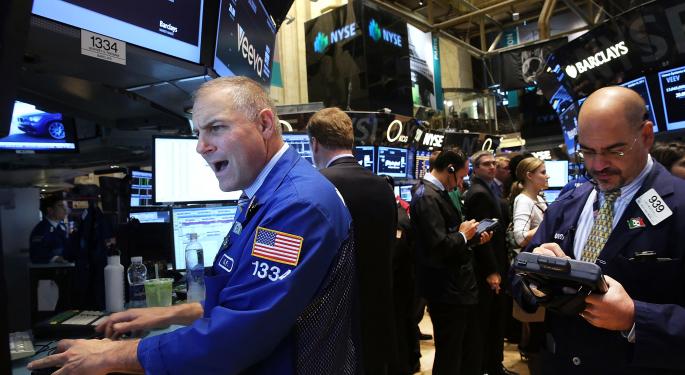 Features stories in this weekend's Barron's offer a look at the prospects for Hanesbrands and Deckers Outdoor.
The Mutual Fund Quarterly report examines best fund managers and the best and worst funds.
In addition, what's troubling Asia, and the worst New Year's for stocks ever.
Feature Stories
Feature stories in this weekend's Barron's include the following.
"A Perilous Outlook for Asia in 2016" by William Pesek points out that instability in Beijing, terrorism and a Japanese debt crash are among the things having an impact on Asian markets. "Seeing the back of 2015 suited many investors just fine. But what if 2016 is even worse?" asks the article. Could Kim Jong Un do something crazy in North Korea? What if further declines in commodities pushed Australia into its first recession in two decades?
In "Hanesbrands Has 30% Upside," Jack Hough makes the case that Hanesbrands Inc. (NYSE: HBI) is set to shine in a bleak apparel market, thanks to smart acquisitions, efficient manufacturing and inelastic demand. Across specialty retail and apparel, there is just one company that earns a better return on the capital it puts to work than Hanes, but Nike Inc (NYSE: NKE) is a much pricier stock. See why Barron's thinks "Hanes looks like a more comfortable fit."
Avi Salzman's "Deckers Outdoor Could Rally 40% as UGGs' Popularity Revives" suggests that even though shares of boot maker Deckers Outdoor Corp (NYSE: DECK) have plummeted, a new, slimmer line could rekindle interest in the brand. As the article says, "Investors who dismissed UGGs have been burned before, however. It's a good bet Deckers still knows what women want." After all, Oprah Winfrey has put UGG boots on her list of "favorite things" for nine years running.
See also: Barron's Cover Story: Is It The Bear?
Barron's MFQ
This weekend's Barron's also includes the Mutual Fund Quarterly report. Check it out to see which exchange traded funds can be used to create a bond ladder, as well as why falling oil prices have weighed heavily on value-oriented stock funds. Discover four fund managers who have beaten the S&P 500 time and again.
The fourth-quarter mutual fund results table covers a 10-year period, with quarterly dividends and monthly reinvestments included. Also find out which funds were the leaders and the laggards in fourth quarter of 2015.
At the time of this writing, the author had no position in the mentioned equities.
Keep up with all the latest breaking news and trading ideas by following Benzinga on Twitter.
Posted-In: Barron's Deckers Outdoor Hanesbrands Barron'sMedia Best of Benzinga
View Comments and Join the Discussion!