Barron's Recap: The 30 Best CEOs In The World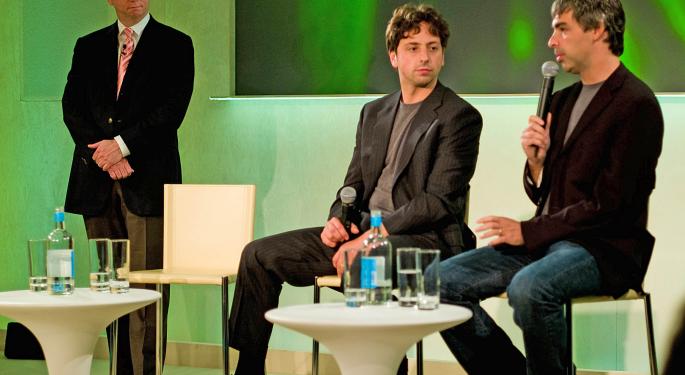 This weekend in Barron's online: the 11th annual Barron's ranking of chief executive officers, a look back at the Great Society, as well as the prospects for Fortune Brands, Western Digital, PACCAR, Citizens Financial, Seacoast Banking, Citigroup and more.
Cover Story
"The World's Best CEOs" by Alexander Eule.
Outstanding performance has lifted eight new chief executives into the top ranks, says this week's Barron's cover story. New to the annual list are the heads of such corporate giants as Apple, Disney, Fiat Chrysler and Macy's.
Also find out who dropped from the list and why, as well as who has hung on since the first Barron's ranking of CEOs a decade ago.
See also: The 21 Most Inspirational Elon Musk Quotes
Feature Stories
"Profiles of the World's Best CEOs" offers a closer look at 30 CEO superstars. See how the cream of the crop chief executives of corporate giants Apple, Google, Disney, Starbucks and more have successfully steered their ships and enriched shareholders.
Avi Salzman's "Fortune Brands Has 30% Upside as Housing Revives" points out that maker of locks, cabinets and faucets,Fortune Brands Home & Security Inc (NYSE: FBHS), could rise sharply as housing starts climb toward 1.1 million this year.
In "4 Great Stocks at Discount," Jack Hough takes a look at how Western Digital Corp (NASDAQ: WDC), PACCAR Inc (NASDAQ: PCAR) and others may have been punished for their exposure to the euro, but they now may be poised to outperform.
Leading New England bank Citizens Financial Group Inc (NYSE: CFG) is gaining strength after its IPO by its former parent, Royal Bank of Scotland, according to "Citizens Financial Stands Tall by Breaking Free" by Lawrence C. Strauss. See why the stock could return 30 percent.
Check out "Seacoast: A Florida Bank Set to Grow" by David Englander, in which he makes the case for Seacoast Banking Corporation of Florida (NYSE: SBCF) as well-positioned to benefit from the Sunshine State's rising population.
In Michael Shari's "Bullish on Asia," Anindya Chatterjee, portfolio manager of the City National Rochdale Emerging Markets fund, is profiled. Find out why Chatterjee thinks Asia's young markets can provide double-digit gains for the next three years, and see some of his picks as well.
Scott Minerd of Guggenheim Investments is interviewed in "Wall Street's Lesson for Silicon Valley" by Lawrence C. Strauss. Discover why Minerd currently has his eye on foreign stocks, energy and even the credit market.
In "50 Years of 'Progress'" by Martin Conrad, who is chief investment strategist for CIG, he suggests that, as the United States celebrates the 50th anniversaries of many Great Society social programs, Americans ought to reevaluate their effectiveness.
"Oil Prices: Investors Are Still Too Bullish" follows up on earlier Barron's articles and suggests that oil may still be heading for $20 a barrel, that the personal computer is still doomed, and that Citigroup Inc (NYSE: C) is now positioned for anticipated big gains.
In Barron's Asia: "Ping An Insurance Is a Premium Growth Play" by Isabella Zhong explains that despite a 50 percent rally since last November, Hong Kong-traded Ping An shares still look cheap, given the strong growth in premiums.
"Empty Threat of Impatient Policy" is an editorial commentary by Thomas G. Donlan that suggests the Federal Reserve has forgotten how little power it really has.
See also: Why This Analyst Has Tesla As His Top Pick Of The Year
Columns
Columns in this weekend's Barron's discuss:
The Federal Reserve's patience in hiking interest rates
Growing dangers for Puerto Rico bondholders
Whether it is time to bail on the stock market
Who gets punished by continued low interest rates
The evolving 3D printing industry
A Fidelity app for the Apple Watch
Sling TV as the gadget of the week
Whether to stick with high-quality dividend growth ETFs
Mutual funds taking stakes in pre-IPO companies
The week in dividend hikes
At the time of this writing, the author had no position in the mentioned equities.
Image credit: Joi Ito, Wikimedia
View Comments and Join the Discussion!
Posted-In: Barron's Citigroup Citizens Financial Fortune Brands PACCAR Ping An Royal Bank of ScotlandMedia Best of Benzinga