Barron's Recap: Why To Invest In Oil Now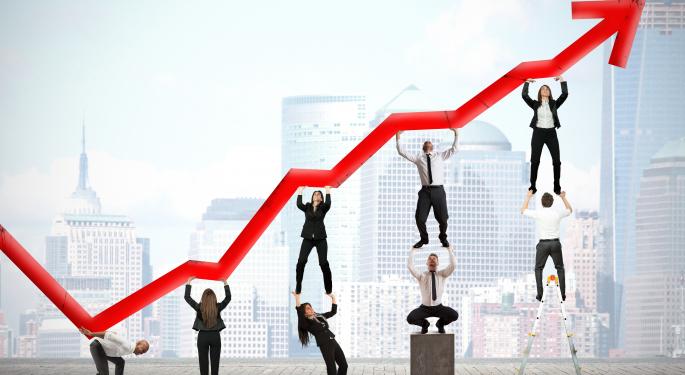 This weekend in Barron's online: investing in oil in a tough energy market, a blueprint for rescuing kids from a broken American public school system, as well as the prospects for Exxon and other big oil stocks, Dollar General, Credit Suisse, TowneBank and more.
Cover Story
"Oil: Slick Investing in a Tough Energy Market" by Jacqueline Doherty.
In this week's cover story in Barron's, four experts discuss what lies ahead for the energy sector, and they also highlight some of the best investment opportunities now.
See where the Barron's panelists John Dowd of Fidelity, Jerry Swank of Swank Capital, Gib Cooper of Western Asset Management and Shaun Hong of Jennisen expects the price of oil to settle, and how much volatility lies ahead. Also see the four stocks, six master limited partnerships and three junk bonds they think are worth considering now.
See also: Think U.S. Oil Production Is Slowing Down? Think Again
Feature Stories
"Why Investors Should Avoid Big Oil" by Andrew Bary makes the case that, though longstanding holders probably should sit tight, in fact there is little upside for the shares of Chevron, Conoco, Exxon and Royal Dutch Shell, even if oil manages to rally. Will they have to borrow to pay their dividends this year?
Avi Salzman's "Dollar General Could Be Worth Big Bucks" suggests that even though Dollar General Corp.'s (NYSE: DG) thwarted bid for fellow retailer Family Dollar has left its shares depressed, there are still plenty of reasons the stock could rise ahead.
In "Unloved Credit Suisse Has 20% Upside," Jack Hough points to the steep discount that Zurich-based Credit Suisse Group AG (ADR) (NYSE: DG) trades at compared to rival Swiss bank UBS, but also suggests that the gap could close as the company cuts costs and begins to raise its payout.
Virginia-based TowneBank's (NASDAQ: TOWN) offers an inexpensive way to cash in on the ongoing consolidation among smaller banks, according to David Englander's "TowneBank Makes Another Smart Deal." See why the recent purchase of Franklin Financial ought to lead to dividends in 2016.
Check out "How Alger's Patrick Kelly Stays Ahead of the Game," in which Leslie P. Norton profiles the portfolio manager who runs Alger Management's Capital Appreciation and Spectra funds. Kelly's goal is to make sure great plays are repeatable and they add up to big wins.
In Steve Garmhausen's "For One Top Advisor, Diversification Is Still the Best Bet," Anne Davidson of Wells Fargo discusses how the hit to master limited partnerships provides a case study for avoiding overexposure in any sector. See how Davidson safeguards her clients' money.
Barron's talks to former New York City education Chancellor Joel Klein about his book "Lessons of Hope." Check out Penta article "Rescue Our Kids, Reboot Our Nation" by Richard C. Morais for Klein's blueprint for rescuing kids from a broken American public school system.
"3D Systems, Down 50%, Still Has Far to Fall" is a follow-up to a Barron's cover story that appeared some 11 months ago. 3D printing stocks may have been crushed since that story appeared, but as the article's title indicates, the worst may be yet to come.
"Pay It All, and Pay It Quickly" is an editorial commentary by guest Bill White that features a forgotten lesson from America's worst debt crisis all the way back in 1815.
See also: 3 Ways Apple And Tesla Are Actually Alike
Columns
Columns in this weekend's Barron's discuss:
The costly toll of currency wars
The earnings of the "S&P 499"
The blurring distinction between growth stocks and value stocks
How much the Apple Watch could boost Apple's revenue
What Charles Schwab is up to with optionsXpress
Some small-cap funds to play in this market
Finding value in PIIGS exchange traded funds
Dividend hikes in the past week
Arthur Laffer's way to curb on currency manipulation
Two challengers to the iPad
How the Industrial Revolution started
At the time of this writing, the author had no position in the mentioned equities.
Keep up with all the latest breaking news and trading ideas by following Benzinga on Twitter.
View Comments and Join the Discussion!
Posted-In: Apple Barron's Chevron Conoco Credit Suisse dollar general ExxonMedia