Barron's Recap: The Best Income Ideas For 2015 & A Surprising Forecast From Jeff Gundlach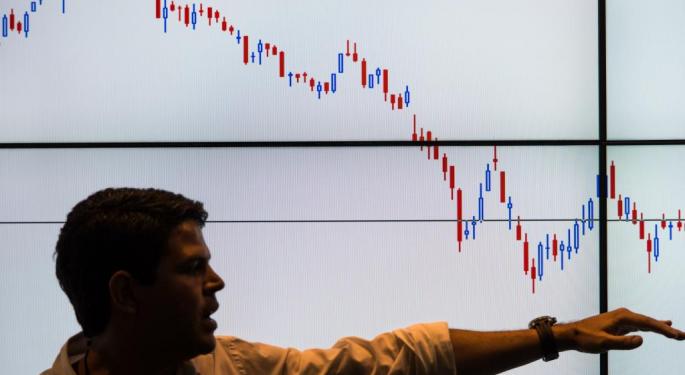 This weekend in Barron's online: where to find the best income investments for 2015, financing social good, the White House economic forecast for 2015, as well as the prospects for shares of BorgWarner, Cinemark Holdings, Biglari Holdings and more.
Cover Story
"Best Income Ideas for 2015" by Jack Hough.
This week's cover story in Barron's features some of the best and worst income investments for 2015, given expectations that interest rates will rise. Discover where to find yields of up to 9.6 percent.
The article breaks down Barron's recommendations into specific categories: bonds, dividend stocks, real estate investment trusts, master limited partnerships, preferred stocks, closed-end funds and business development companies. It also offers a recap of how Barron's picks from last year performed.
See what moves are expected from the Federal Reserve in 2015, as well as the reasons that investors should use caution in their search for yield.
See also: 59 Financial Experts Just Revealed What 2015 Could Bring
Feature Stories
"BorgWarner Shares Could Roar Higher in 2015" by Reshma Kapadia discusses how, despite taking a beating last year, there is much for investors to like with auto parts supplier BorgWarner Inc. (NYSE: BWA), such as lower costs and higher demand.
Alexander Eule's "Box-Office Blues, Blockbuster Cure" suggests that Cinemark Holdings, Inc. (NYSE: CNK) is poised to profit from growing enthusiasm for movies in Latin America, as well as from a better slate of potential hit films.
In "High-Energy Investing," Amy Feldman profiles Payden Emerging Markets Bond fund managers Kristin Ceva and Arthur Hovsepian. See why they focus on emerging market debt and the price of oil, and why the fund has a good track record of finding pockets of opportunity.
Brian Singer, head of dynamic allocation strategies at William Blair in Chicago, is interviewed in "A Contrarian View of Emerging Markets" by Lawrence C. Strauss. Discover how Singer approaches portfolio management differently from most other mutual fund managers.
Check out "Home-Grown Heroes" by Alexander Eule for the best advice from Holly Newman Kroft of independent investment manager Neuberger Berman. She shuns open architecture and runs clients' accounts with in-house products, overseen by colleagues she knows and trusts.
In Robert Milburn's Penta article "A Novel Way to Finance Social Good," the focus is on social-impact bonds. These complex fixed-income instruments intended to finance social good offer a chance for investors to promote causes, and maybe make a profit as well.
Jason Furman, chairman of President Obama's Council of Economic Advisers, shares why he is optimistic about the U.S. economy in Jim McTague's "The White House's Bullish 2015 Economic Forecast." Falling oil prices, better labor markets and health care are discussed, too.
"A Clear and Convincing Choice" is an editorial commentary by Thomas G. Donlan that suggests Republicans can use tax reform to show the country what they stand for.
See also: J.P. Morgan: Here's What To Watch At CES 2015
Columns
Columns in this weekend's Barron's discuss:
A surprising forecast from Jeffrey Gundlach
An asset-management stock that could beat the odds
The outlook for big chip equipment makers
The best energy mutual funds, in light of falling oil prices
How ETFs that imitate hedge-fund strategies have fared
Reasons to give away your Social Security checks
Some new options for electronic investors
The best wireless speakers
Peter Thiel's worldview
Online Exclusives
Barron's online exclusives this weekend include:
"Biglari Holdings CEO Buys $4.8 Million in Stock" by Grace L. Williams. Founder, chair and CEO Sardar Biglari bought 12,759 shares of Biglari Holdings Inc (NYSE: BH), the parent company of Steak 'n Shake, for more than $4.78 million.
That increased his stake to 20.1 percent. See why Biglari made the move, and how it compares to his most recent buys. Also see what other companies have seen recent insider selling and buying.
At the time of this writing, the author had no position in the mentioned equities.
View Comments and Join the Discussion!
Posted-In: Barron's Biglari Holdings borgwarner Cinemark Holdings Barron'sMedia Best of Benzinga