Barron's Recap: Outlook For The Year Ahead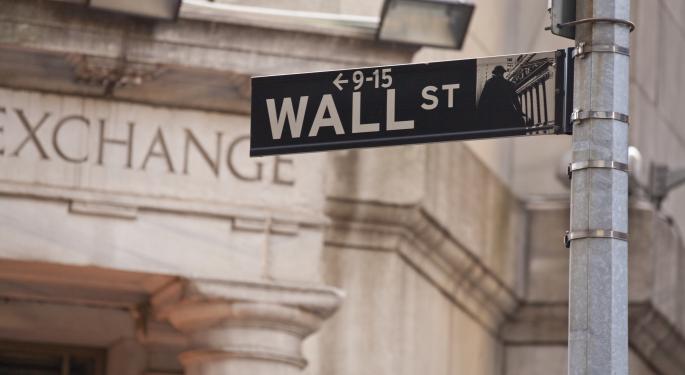 This weekend in Barron's online: the bullish outlook for 2015, as well as the prospects for Carnival, Royal Caribbean, FMC and more.
Cover Story
"Outlook 2015: Stick With the Bull" by Vito J. Racanelli.
Top strategists from Wall Street anticipate a rally of 10 percent in the S&P 500 in the year ahead, according to this week's cover story in Barron's. The survey results also reveal that the technology and financial sectors are expected to lead the rally.
The respondents to the Barron's survey feel that bond yields could head higher too, and they name some of their favorite stocks and funds.
The article includes a look back at 2014, with highlights of the year, a sector score card, where the 10-year Treasury note went and how the United States stacked up against major markets around the world. Also see a profile of each strategist surveyed, including their predictions for the S&P 500 in 2015 and their picks for sectors to favor and to avoid.
See also: How The Experts Are Playing Oil Right Now
Feature Stories
"Carnival and Royal Caribbean Will Cruise Higher" by Jack Hough says that growing demand in China will benefit both Carnival Corporation (NYSE: CCL) and competitor Royal Caribbean Cruises Ltd (NYSE: RCL). See why shares of each could rise 20 percent.
David Englander's "Concocting a New Growth Formula" takes a look at how shedding lower-margin businesses could lead chemicals maker FMC Corp (NYSE: FMC) to healthier margins that could help lift the stock as much as 50 percent.
In "A Veteran Manager Talks Small Stocks," Daren Fonda profiles Mark Ashton, manager of the Homestead Small-Company Stock Fund. Ashton sees few bargains now, so check out the article to find out how he is biding his time until things change.
Wally Weitz and Brad Hinton are interviewed in "Finding Value in Growth Stocks" by Lawrence C. Strauss. See why these managers of the Weitz Partners Value Investor Fund are willing to reconsider stocks that might not fit the original game plan if they have compelling stories.
Check out "A Treaty Setting New Investment Rules," in which Erin Ennis explores the merits of a bilateral investment treaty between the United States and China, the world's two largest economies. Discover why this could mean significant new opportunities for American companies in China's market.
In Jonathan Buck's "Nestlé Chief Paul Bulcke Takes a Global View," the CEO spotlight is turned on the head of this multinational food and beverage company. See how Bulcke has been tweaking Nestlé's portfolio of more than 2,000 brands to boost profitability.
"Outside the Law" is an editorial commentary by Thomas G. Donlan that discusses how the report on CIA torture leaves too much room for propaganda.
See also: Why Sony Lost To Microsoft In The Gaming Console Market
Columns
Columns in this weekend's Barron's discuss:
The dangers of falling commodities prices
How the drop in oil prices will shape the timing of interest rate hikes
What is about to change for actively managed funds
Wearable technology with pedals and wheels
Renowned bloggers who offer excellent insights for investors
The evolution of emojis
Sen. Tom Coburn's plan to fix problems in the tax code
Labor's part of the U.S. gross domestic product
The surprising tax bills with niche exchange-traded funds
Mutual fund investors and surprise capital gains
The bonus dividends from Buckle and Paccar
Online Exclusives
Barron's online exclusives this weekend include:
"Top 5 Stock Picks: Value Manager's Favorites" by Michael Vallo. Sandy Villere, co-manager of the Villere Balanced Fund, likes growing companies, mostly small- and medium-sized, with a dominant market share in their industries. The aim is to take a top-five position in a company when possible and to hold the stock for at least five years. Villere now sees value in a beaten-down oil explorer, a bank, a 3D printer maker and more.
At the time of this writing, the author had no position in the mentioned equities.
Keep up with all the latest breaking news and trading ideas by following Benzinga on Twitter.
View Comments and Join the Discussion!
Posted-In: Barron's Buckle carnival FMC PACCAR royal caribbean Barron'sMedia Best of Benzinga