Barron's Recap: America's Billionaire Art Museums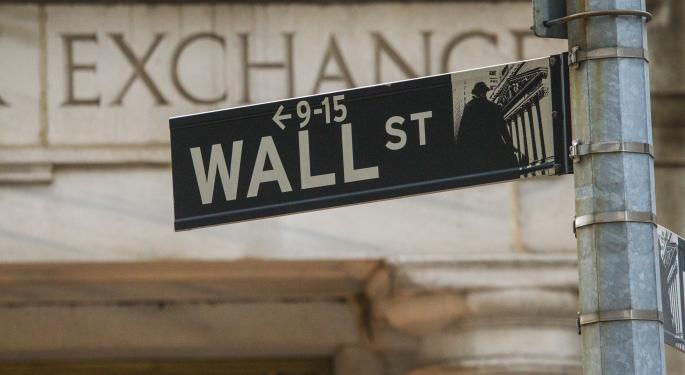 This weekend in Barron's online: an exclusive look at museum finances, Penta Quarterly, as well as the prospects for Accenture, Oaktree Capital, Hawaiian Electric and more.
Cover Story
"Billionaire Art Museums" by Stacy Perman.
The largest museums in the United States are back in the money and moving forward with big projects, according to this week's cover story in Barron's. However, the way they raise funds from wealthy families has changed, says the Penta article.
See how the ranked museums have recovered to where they were before the recession, or in some case exceeded that level. The article includes a table that lists total assets, revenue and expenses of the 10 museums featured, including the Metropolitan Museum of Art in New York, J. Paul Getty Trust in Los Angeles and Crystal Bridges Museum of American Art in Bentonville, Arkansas.
See also: ETF Investors Have Much To Be Thankful For This Year
Feature Stories
"Accenture Puts the Accent on Growth" by Jacqueline Doherty makes a case for shares of the global consulting and outsourcing company Accenture Plc (NYSE: ACN) to rally more than 40 percent over the next three years.
David Englander's "Oaktree Capital Will Prosper When the Debt Cycle Turns" takes a look at how shares of Oaktree Capital Group LLC (NYSE: OAK) have been depressed by lean times in distressed-debt market. See how things could change.
In "Pulling the Plug on Hawaiian Electric Shares," Avi Salzman asks whether Hawaiian Electric Industries, Inc. (NYSE: HE) could see its stock fall as much as 20 percent, given that Hawaiians are fleeing the state's biggest utility for solar power at a lower cost.
Raymond Mills, who runs the T. Rowe Price Overseas Stock fund, is profiled in "An Eye on the Heavens" by Daren Fonda. See how Mills blends value, stability and growth in the fund, which currently includes stakes in AXA, Novartis and Bayer.
See "A Savvy Value Investor Likes Financials and Techs," in which Lawrence C. Strauss interviews Oakmark fund co-manager Bill Nygren. See why Nygren feels Citigroup, Franklin Resources, Intel, Amazon, MasterCard and Google have plenty of of upside.
In Leslie P. Norton's "Lenovo's $100 Billion Gambit," the CEO spotlight is turned on Yang Yuanqing. Discover how this chief executive built Lenovo into the world's largest PC maker, as well as why Apple and Samsung had better watch out, as the next target is smartphones.
"Faithful Governance" is an editorial commentary by Thomas G. Donlan that discusses how the U.S. president proposes the laws but Congress makes them.
See also: Apple Crossed $700B: Will Microsoft Soon Follow?
Columns
Columns in this weekend's Barron's discuss:
Why no style of stock selection is long successful in the current market
Why it is time for investors to look beyond the U.S. borders
How profits in cloud computing remain elusive
Website revamps at two major online brokerage firms
Alternatives to funds that give investors less for more
Due diligence when it comes to emerging market ETFs
Books on choosing a financial advisor and the debate over the financial crisis
The dividend hikes of November
The future of biofuels as fuel additives
Things to be thankful for
More From Penta
Additional Penta Quarterly articles discuss:
How Brooks Brothers keeps longtime customers happy and appeals to a new generation
Why Omega now earns serious respect from watch collectors
A cruise down a 17th century French canal as the perfect antidote to our times
Smart ways to get a good deal on a $100,000 car
How Honda's light jet is faster, quieter and roomier than the competition
BNY Mellon Wealth Management looking to add talent and assets
What to look for in convoluted marketing and sales documents while condo buying
A new tax law and new products to help cut taxes significantly
When long life upends trust assumptions
Spotting trends in fashions and passions in the world of wealth
The family portrait as a work of art
At the time of this writing, the author had no position in the mentioned equities.
Keep up with all the latest breaking news and trading ideas by following Benzinga on Twitter.
Posted-In: accenture Barron's Hawaiian Electric OakTree Capital Barron'sTop Stories Media Best of Benzinga
View Comments and Join the Discussion!