Barron's Recap: The Best And Worst States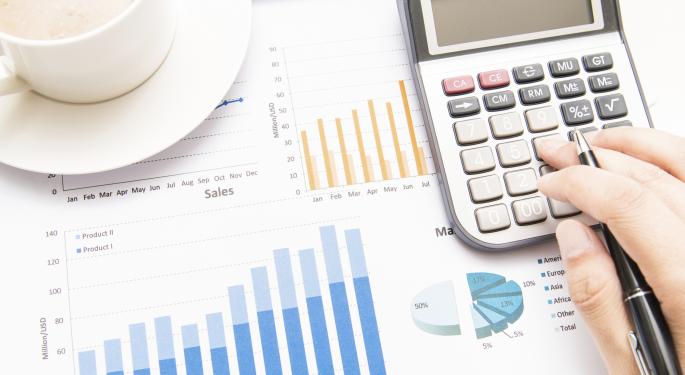 This weekend in Barron's online: the annual ranking of the creditworthiness of all 50 states and the outlook from the Sohn London Investment Conference, as well as the prospects for Intel and more.
Cover Story
"On Solid Ground" by Andrew Bary.
Most American states are in better financial shape than they have been for years, says this week's cover story in Barron's. That is good news for municipal-bond investors. However, there are a few prominent laggards.
See why North Dakota, Wyoming and Utah are the most financially sound, and why Illinois, New Jersey and Connecticut continue to struggle. The article includes a ranking of the creditworthiness of all 50 states and Puerto Rico, along with the main factors underlying those ratings.
See also: This Pulitzer Prize Winner Says Wall Street Hasn't Changed Since The Financial Crisis
Feature Stories
"Chip Giant Intel Has 30% Upside" by Jack Hough suggests that leading semiconductor maker Intel Corporation (NASDAQ: INTC), with its more than three-year lead on its competitors, should pay off in prolonged growth.
Jonathan Buck's "Sohn Outlook: Value in Zillow, Trouble in China" offers readers the best advice from money managers at the latest Sohn London Investment Conference, including Richard Pzena, Carson Block and James Chanos. See why Zillow, Gazprom and others were among their picks.
In "The Best European Bets," Michael Shari profiles Camox fund founder Jonathan Herbert. Check out the article to see how Herbert has played many small-cap European shares to big gains this year while also shorting some giants.
Christopher Wood of CLSA Asia-Pacific Markets is interviewed in "Thumbs Up for India, but Down for Hong Kong" by Leslie P. Norton. See why Wood currently is bullish on India and the Philippines and bearish on Hong Kong and Singapore.
See "Relax, the Bull Market's Not Done," in which Michael Vallo shares the best advice from wealth advisor John Olson of Merrill Lynch. "We are maybe halfway through what could be a historic bull market," says Olson. Check out the article to see if he makes a convincing argument.
In Robert Milburn's Penta article, "Mr. Freud in the Family Office," the focus is on how the Matter Family Office makes use of a psych-profiling firm to help with multi-generational issues of clients. See how the St. Louis-based wealth manager aided one entrepreneurial family in particular.
Surgery was a horrendous business only 200 years ago, according to John Steele Gordon's "Feeling No Pain: Anesthesia and Progress." The article outlines how a series of sometimes chance discoveries laid the foundation for modern surgery.
"Profits Don't Create Inequality" is an editorial commentary by Amar Bhide discussing why Thomas Piketty's mechanistic model merely misleads.
See also: Why Steve Jobs Might Be 'Spinning In His Grave' This Black Friday
Columns
Columns in this weekend's Barron's discuss:
What has awakened gold from its slumber
Investors' best bets in the face of mixed messages from the Federal Reserve
Whether investors prefer tech innovation or dividends and buybacks
Websites that help pinpoint companies with lots of cash
Big investors buying stakes for hedge fund fees
Challenges at new ETFs focused on impending changes in China
What has sent global dividends soaring this year
Consequences of the persistence of low inflation
The retailers' fight against credit card "cartel"
A cool new coffee machine as the gadget of the week
Online Exclusives
Barron's online exclusives this weekend include:
"Microsoft Stock Is Still a Buy" by Teresa Rivas. Skeptical comments from Jefferies might have weighed on shares of Microsoft Corporation (NASDAQ: MSFT) Friday, but Barron's take is that the stock looks like a value due to the tech giant's resilient PC sales, large gains in the cloud and a decent yield. See whether investors ought to buy this dip.
At the time of this writing, the author had no position in the mentioned equities.
Keep up with all the latest breaking news and trading ideas by following Benzinga on Twitter.
Posted-In: Barron's Intel Microsoft ZillowShort Sellers Barron's Media Trading Ideas Best of Benzinga
View Comments and Join the Discussion!