Barron's Recap: Meet The New China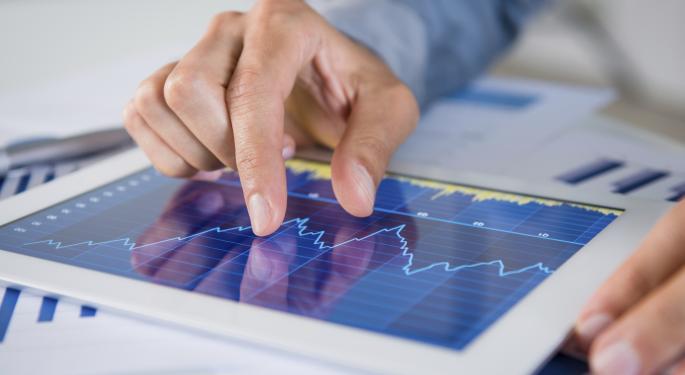 This weekend in Barron's online: investment opportunities in Southeast Asia, the Barron's ETF roundtable, as well as the prospects for Ford, Brunswick, Cummins, Berkshire Hills Bancorp and more.
Cover Story
"The New China" by Leslie P. Norton.
Cambodia, Laos, Myanmar and Vietnam are booming while China's export growth drops off, says this week's cover story in Barron's. The article offers what investors need to know as these four nations, along with Thailand, follow the path blazed by China two decades ago.
The article profiles each of these Southeast Asian nations to examine how surging exports mean more factories, more jobs, and more money for consumers to spend, promising better lives of millions living in this economic block that Barron's is calling the New China.
See also: 12 Money Myths Just Debunked By Experts
Feature Stories
"Keeping Active" by Beverly Goodman discusses how though the $2 trillion exchange traded fund (ETF) industry offers specificity and flexibility, active management cannot be ruled out. The panel of experts on the Barron's ETF roundtable explains why.
Jack Hough's "Ford Stock May Climb 30%" takes a look at why Big Three automaker Ford Motor Company (NYSE: F) has struggled this year, despite growth in its global market share. And see why the new aluminum F-150 pickup could give Ford a lift.
In "Out of Dry Dock, Brunswick Is Set to Roar," Sandra Ward makes the case that the restructuring at the maker of Boston Whaler boats and Mercury engines is beginning to pay off. See why shares of Brunswick Corporation (NYSE: BC) could rise 20 percent.
Despite tougher competition, truck-engine maker Cummins Inc.'s (NYSE: CMI) North American business is rolling along nicely, says "At Cummins, There's Still Plenty of Gas in the Tank" by Lawrence C. Strauss. See why its shares could gain 15 percent or more in the coming year.
See "Big Ideas, Big Picture" for Sarah Max's profile of Morgan Stanley Investment Management's Dennis Lynch. Most of the 40 to 60 stocks Lynch's Morgan Stanley Institutional Growth fund are trailblazers, says the article. And discover what potential he sees in Amazon.com and others.
In Dyan Machan's "Transforming the Business of Skiing," the CEO spotlight is turned on CEO Robert Katz of Vail Resorts. Barron's takes a closer look at how Katz brought modern business practices -- and some unconventional ideas -- to this rough-and-tumble industry.
New England small cap Berkshire Hills Bancorp, Inc. (NYSE: BHLB) has struck a savvy deal to buy a competitor, according to David Englander's "A Boffo Outlook for Berkshire Hills Bancorp." See why Barron's thinks shares could rally 15 percent or more.
"As Oil Prices Fall, S&P 500 Edges to New High" by Vito J. Racanelli suggests that stronger-than-expected retail sales are a sign that lower gasoline prices are a boost to consumer spending. In addition, see what's up with Halliburton, Baker Hughes and Arista.
"Liberty for Leprechauns" is an editorial commentary by Thomas G. Donlan in which he discusses why tax collectors should keep their hands off the pot of gold at the end of the Irish rainbow.
See also: This Data Foreshadows A Robust Holiday Shopping Season
Columns
Columns in this weekend's Barron's discuss:
The negative impact on the overall U.S. economy from lower oil prices
What in the nation's heartland has inspired optimism about Wall Street
Questions raised by the new real estate plans of Sears Holdings
The effects of the president's surprise statement on net neutrality
Brokers that are adopting the iPhone 6
A gadget of the week that lets you model your workout on moves in the market
How actively managed U.S. stock funds differ from global active stock funds
Dow Chemical's dividend hike and share buyback plan
Whether Speaker Boehner is dodging the immigration issue
At the time of this writing, the author had no position in the mentioned equities.
Keep up with all the latest breaking news and trading ideas by following Benzinga on Twitter.
Posted-In: Brunswick cummins dow chemical Ford sears Barron'sTop Stories Media Best of Benzinga
View Comments and Join the Discussion!