Barron's Recap: Cat Fight Among The Telecoms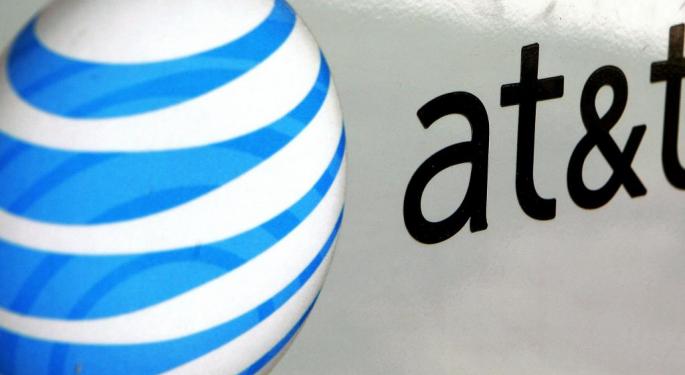 This weekend in Barron's online: the cat fight among the big telecoms, the Barron's health and wealth roundtable, as well as the prospects for J.C. Penney, Norfolk Southern, Leucadia National, OM Group and more.
Cover Story
"Telecom's Cat Fight" by Tiernan Ray.
While T-Mobile US Inc (NYSE: TMUS) scratches for market share against AT&T Inc. (NYSE: T) and Verizon Communications Inc. (NYSE: VZ), Sprint Corporation (NYSE: S) muddles along, says this week's cover story at Barron's.
Check out the article to see why the aggressive price cutting among these telecoms poses serious risks for investors. Also see which of these four companies is the best bet for investors, and why regulators should allow Sprint and T-Mobile to merge.
Related: This Is How Bad It Has Gotten In Europe
Feature Stories
"Living the Good Life" by Beverly Goodman discusses how having a satisfying lifestyle after retirement requires so much more than simply hitting the right numbers. The Barron's panel of experts, the health and wealth roundtable, explains why.
Jonathan R. Laing's "The Favorite Picks of Top-Performing Hedge Funds" takes a look at why Chicago's annual Invest For Kids charity program lured a record turnout of more than 1,200, a testament to investors' hunger for new ideas.
In "J.C. Penney's Turnaround Gets Tougher," Jack Hough makes the case this struggling retailer's ambitious financial goals may not be very realistic. See why a miss on sales growth could prompt J C Penney Company Inc (NYSE: JCP) stock to fall as much as 35 percent.
By reducing its dependence on hauling coal, Norfolk Southern Corp. (NYSE: NSC) is on its way to becoming a broad-based transporter, explains "America's Cheapest Railway Ticket," by Robin Goldwyn Blumenthal. See why its shares could rise up to 12 percent.
Check out "A Mini-Berkshire at a Bargain Price" for Andrew Bary's take on why Leucadia National Corp. (NYSE: LUK) shares could rise 25 percent, even though it has been one of the worst performers among the 85 financial companies in the S&P 500.
In Sarah Max's "Cracking the Code of Fixed-Income Investing," the Frost Total Return Bond fund's manager, Jeffery Elswick, is profiled. This former Navy cryptologist discusses his strategy and his choices with Barron's.
Merrill Lynch advisor Richard Piatas offers his best advice for focusing on clients' health care as well as their investments, in Steve Garmhausen's "The Doctor Is In." See why Piatas likes cyclicals now and sees a tailwind in cheap energy.
"Art Advisors: Are They Worth It?" by Robert Milburn examines how the recent explosion in the art market has spawned an industry of art advisors to both new and seasoned collectors. Check out this article for a tour with an advisor and a client.
David Englander's "OM Group's Magnetism" points out that, with its shares down sharply this year, diversified industrial OM Group, Inc. (NYSE: OMG) could catch the eye of an activist investor as it struggles to recover from the downturn in Europe.
"Starting Over" is an editorial commentary by Thomas G. Donlan in which he discusses how, now that the old election campaign is done, a new one has just begun.
See also: Can Alibaba's Jack Ma Bring 'America To China'?
Columns
Columns in this weekend's Barron's discuss:
How CEOs can boost how much they get when they cash in options
One way the European Central Bank helps Corporate America
How miners and energy companies taking on more debt could backfire
The Nasdaq as it approaches an all-time high
Websites that help investors evaluate stocks in their portfolios
How two small-cap mutual funds have fared
New Eaton Vance ETFs that look like mutual funds
The chances for federal tax reform in 2016
The big dividend hike at HSN
Age vs. life expectancy when it comes to retirement
The growth in employment and wages
At the time of this writing, the author had no position in the mentioned equities.
Keep up with all the latest breaking news and trading ideas by following Benzinga on Twitter.
View Comments and Join the Discussion!
Posted-In: AT&T Barron's Leucadia National norfolk southern OM Group Sprint J.C. Penney T-MobileMedia Best of Benzinga