Barron's Recap: What's Next For Fidelity?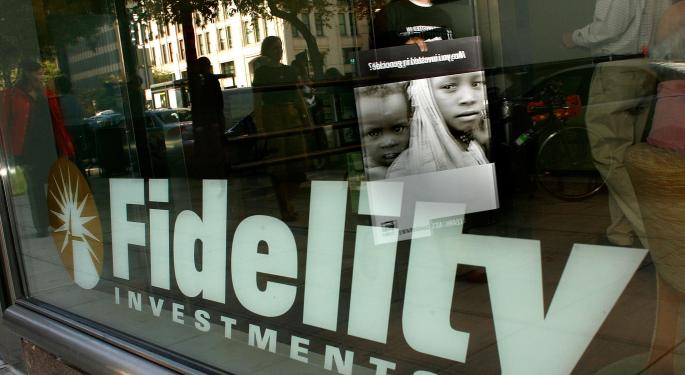 This weekend in Barron's online: the future of Fidelity, an exclusive interview with Bond King Bill Gross and the Barron's Mutual Fund Quarterly, as well as the prospects for Kroger, Micron Technology, Littelfuse and more.
Cover Story
"Fidelity's Bright Stars" by Leslie P. Norton
Renowned stock pickers Joel Tillinghast and Will Danoff will soon hit 25 years of managing funds for Fidelity, according to this week's cover story in Barron's. But are they Fidelity's future or just its celebrated past?
See also: Market Overreacted To Ford's Decreased Profit Outlook, Analysts Say
Feature Stories
Robin Goldwyn Blumenthal's "Beyond the Grocery Aisle" makes a case for shares of The Kroger Co. (NYSE: KR) to rise up to 20 percent due to the number-two grocery chain's efforts to break out of mass retail by investing in the likes of natural foods and e-commerce.
In "Micron Could Pop 50% on Rising Memory Sales," Jack Hough suggests that with the number of dynamic random-access memory (DRAM) makers now reduced to three, market forces could push Micron Technology, Inc. (NASDAQ: MU) stock higher.
"Littelfuse Could Rise 20%" by David Englander points out that Littelfuse, Inc. (NASDAQ: LFUS), a Chicago-based maker of fuses, switches and control devices, should prosper as auto makers include ever more electronic components to their cars.
The CEO spotlight is turned on Katherine Krill of Ann Inc (NYSE: ANN) in "She Knows What Women Want" by Jacqueline Doherty. See how after bringing the posh women's clothing retailer back from the brink, Krill now faces a new challenge: activist investors.
See "Why ETF Managed Accounts Fail" for Lewis Braham's take on why although more and more separately managed accounts are using exchange traded funds, their performance has been dismal. Also discover why that situation is unlikely to change.
"Ring in the Old" is an editorial commentary by Thomas G. Donlan that discusses why closing the books on the 2014 federal fiscal year brings no joy.
Barron's Mutual Fund Quarterly
"Bond King Bill Gross' Second Act" by Lauren R. Rublin features an exclusive interview with Pimco's former boss. Gross explains his expectations for his new job as portfolio manager at Janus Capital Group Inc (NYSE: JNS) and he shares why he thinks interest rates will remain low.
Letter from the editor "Three Great Managers Tell All" by Beverly Goodman is an introduction to the latest Barron's Mutual Fund Quarterly.
In Michael Aneiro's "Meet the New Boss at Pimco Total Return," readers learn that the world's largest bond fund is now managed by three veterans, a team handpicked by Bill Gross himself. So should investors expect many changes?
While U.S. stocks have had a strong, multiyear run, emerging markets have not. Be sure to check out Amy Feldman's "Emerging Markets: Where to Go, What to Avoid" to find out if that means it is time to move more of your portfolio abroad.
"A Poor Quarter for U.S. Equity Funds" by Michael Vallo explains how equity funds not only posted negative returns in the third quarter as stocks edged up, they have also experienced outflows. However, see why health care and biotech funds outperformed.
Barron's table "Leaders & Laggards -- Third-Quarter 2014" lays out all the best and worst performers in the most recent Barron's ranking of mutual funds, while "Third-Quarter Results by Sector" is a table of mutual funds covering a 10-year period, with quarterly dividends and monthly reinvestments included.
See also: Can Microsoft Corporation Win The Retail Race With New Stores?
Columns
Columns in this weekend's Barron's discuss:
Why central bankers are finding it increasingly difficult to influence the economy
Four closed-end bond funds that are worth a look
Who suffers and who benefits if the dollar rises too quickly
Job-creation numbers looking strong but workforce participation remains weak
Why the eBay-PayPal split could be a loser for both companies
Books on the trophy wife and losing 30 pounds without breaking a sweat
How stocks and bonds perform following midterm elections
Dividend growth hits a record
Keep up with all the latest breaking news and trading ideas by following Benzinga on Twitter.
Posted-In: ann Barron's Bill Gross Janus Capital Group Kroger Littelfuse Micron TechnologyMedia Best of Benzinga
View Comments and Join the Discussion!