Barron's Recap: Don't Panic About Retirement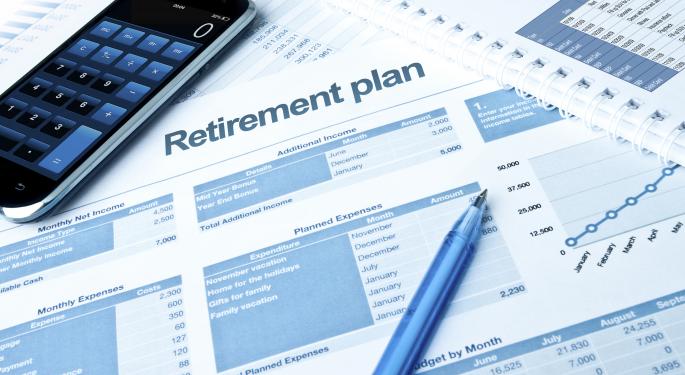 This weekend in Barron's online: a special report on retirement and selecting European stocks, as well as the prospects for Bank of America, Genworth Financial, International Paper, Vitamin Shoppe and more.
Cover Story
"Don't Panic" by Reshma Kapadia.
When it comes to saving for retirement, warnings that we're not doing enough border on hysteria, according to this week's cover story in Barron's. However, new research suggests that things may not quite so bad.
See why the disparity between retirement preparedness estimates varies greatly among researchers and why ideas about how much people spend in retirement is being challenged. See the impact that having children, the need for long-term care and taxes can have on retirement.
See also: 2 More Reasons To Worry About Stocks
Special Feature: Investing in Retirement
"What's Your Number?" by Reshma Kapadia points out that how much retirees need to live on is one of the most critical, and difficult, aspects of preparing for retirement. New research goes way beyond the 75 percent rule, says the article.
Feature Stories
Jack Hough's "Bank of America Could Rise 50% or More" suggests that, after paying out $65 billion in fines, legal fees and restitution, profits at Bank of America Corp (NYSE: BAC) will soon start falling to the bottom line.
In "Finding Attractive Stocks Amid Europe's Malaise," Jonathan Buck discusses why the eurozone could see sluggish growth this year and next. The recommendation for picking stocks is to focus on those companies with strong exports to the United States.
"Genworth Shares Could Surge 80%" by Jonathan R. Laing recalls that Barron's liked Genworth Financial Inc's (NYSE: GNW) stock in 2013. See why worries about its long-term care unit may offer another buying opportunity.
If containerboard makers such as International Paper Co (NYSE: IP) convert its mills into master limited partnerships (MLPs), it could see shares rise 50 percent to 100 percent, according to "International Paper: The Next Big MLP Play?" by Andrew Bary.
See "Greater Expectations" for Sarah Max's profile of portfolio manager Ralf Scherschmidt of Oberweis International Opportunities. Find out how Scherschmidt searches for stocks with improving outlooks that others have yet to discover.
"Finding Value in Developed Markets" by Lawrence C. Strauss features an interview with Simon Hallett, chief investment officer of Harding Loevner. In the article, Hallett shares some of his current picks, including Nestle.
In Johanna Bennett's "CEO Spotlight: McKesson's John Hammergren," discover how Hammergren's deal making has made McKesson Corporation (NYSE: MCK) a drug-distribution giant with soaring shares. Also see why his compensation has been an issue with investors.
Greater health awareness and an aging population have fueled the growth of Vitamin Shoppe Inc (NYSE: VSI), according to David Englander's "Vitamin Shoppe Could Get a Power Boost." See why its shares could rally 20 percent or more.
See Penta article "How to Buy Hot IPOs" by Robert Milburn for a few tips and some words of caution on how to get your name higher on the list for the next big initial public offering and how to get a larger share allotment.
"Come Down From the Ivory Tower" is an editorial commentary by Dr. Robert M. Doroghazi and Dr. Joseph S. Alpert that proposes a different course for real-world education.
See also: 4 Proven Trading Strategies You Can Learn In Just One Week
Columns
Columns in this weekend's Barron's discuss:
The bullishness around Alibaba and the new iPhones
Whether share buybacks are just a way to inflate earnings
Barron's new Asia-centric feature
Larry Ellison's retirement and Apache Hadoop
A new website that searches for ways to cut fees that reduce returns
The value of Morningstar's star ratings on mutual funds
What Nobel laureate Eugene Fama thinks of exchange traded funds
What is keeping the U.S. economy on track
Microsoft's shrinking dividend hikes
Early voting and the midterm elections
Keep up with all the latest breaking news and trading ideas by following Benzinga on Twitter.
View Comments and Join the Discussion!
Posted-In: Bank of America Barron's Genworth Financial international paper vitamin shoppe Barron'sTop Stories Media Best of Benzinga