Barron's Recap: Steady As She Goes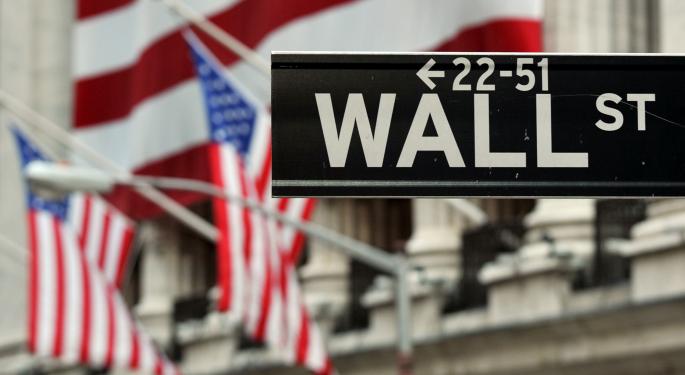 This weekend in Barron's online: the outlook on U.S. equities for the rest of the year, how share buybacks benefit investors, as well as the prospects for Boeing, Multimedia Games and more.
Cover Story
"Wall Street Strategists See Stocks Steaming Ahead" by Vito J. Racanelli.
Strong earnings gains and low interest rates could propel U.S. equities higher in coming months, says this week's cover story in Barron's. Ten top stock market strategists surveyed by Barron's expect the bull to stay in charge for the rest of this year and perhaps well beyond.
While none of the panel was bearish, some strategists did tone down their optimism since the last semiannual survey because of the market's gains. Yet, collectively they see the Standard & Poor's 500 stock index headed toward 2,500 in the next 18 to 24 months.
See how the strategists feel about earnings growth for the rest of the year, whether they will continue to drive equity performance, and how U.S. stocks compare to those in the rest of the world and the U.S. Treasuries. See also what the strategists think could derail the bullish run.
See also: Top 5 Security Risks From Apple, Google, Facebook And More
Feature Stories
Jack Hough's "Why Boeing Shares Could Take Off Again" suggests that shares of aerospace giant Boeing (NYSE: BA) could rise 20 percent, despite concerns that it is near a cyclical order peak.
"The Buyback Bounce" by Andrew Bary explains how stock repurchases done at a sensible price can boost a company's earnings, share price and yield. See which 20 companies are positioned to reward investors.
In "A Slot-Machine Maker Worth a Bet," David Englander makes a case that Texas-based Multimedia Games Holdings (NASDAQ: MGAM) is poised to capture more market share from its big rivals.
Todd Ahlsten and Ben Allen of Parnassus Investments are profiled in "Parnassus Core Equity: The Do-Good Portfolio" by Crystal Kim. See how the two managers of the socially responsible fund have outperformed and why their method works.
See "Profiting From the Flaws in Investors' Thinking" for Lawrence C. Strauss's interview with Joe Huber, chief executive officer and chief investment officer of Huber Capital. Huber discusses how he tries to avoid the big mistake that many investors make.
"Battle of the Brands" by Dyan Machan turns the CEO spotlight on James Lillie of Jarden (NYSE: JAH). See how he helped build the consumer products company into a brand powerhouse. Lillie shares how makes it all work.
Penta article "Marriage of Convenience: CIBC Eyes U.S. With Atlantic Trust" by Robert Milburn examines how Atlantic Trust, the wealth management unit that Invesco sold to Canadian Imperial Bank of Commerce in January, is pushing into new markets and poaching talent along the way.
Bessemer Trust strategist Rebecca Patterson explains why latest monetary easing from the European Central Bank has not ended her concerns in "The Case Against Euro and European Stocks." The tug-of-war between the ECB and Germany continues.
"Importing Good Examples" is an editorial commentary by Thomas G. Donlan, in which he suggests that most foreign students studying in the United States are focused on practical studies.
See also: How To Profit On Alibaba Before The Largest IPO In History
Columns
Columns in this weekend's Barron's discuss:
How European Central Bank moves could weaken the euro further
The weakness in the latest U.S. jobs report
How Americans spending less and saving more impacts the economy
Voter sentiment in North Carolina and Iowa ahead of U.S. Senate races
Whether celebrity photo scandal will prompt any real Web security changes
What's new at the online brokers
A high-tech bathroom scale is the gadget of the week
A notable sale of foreign bonds
ETF opportunities in a changing China
The contradictions in the latest economic data
One argument for ending the civil rights struggle
Foreign domiciled companies boosting dividends
Keep up with all the latest breaking news and trading ideas by following Benzinga on Twitter.
Posted-In: Barron's Boeing ecb European Central Bank Jarden Multimedia Games Barron'sMedia Best of Benzinga
View Comments and Join the Discussion!