Barron's Recap: Work Is For Squares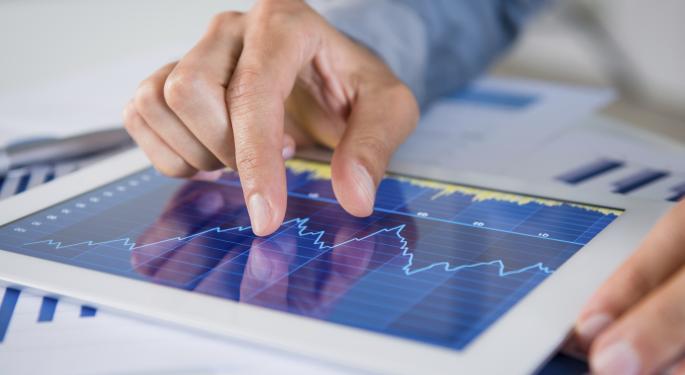 This weekend in Barron's online: the consequences of declining workforce participation, as well as the prospects for Thermo Fisher, USG, Synaptics and more.
Cover Story
"The Decline of Work" by Gene Epstein.
While the job market has made a comeback over the past year, the American labor force has not, says this week's cover story in Barron's. The article asks whether retiring baby boomers are being replaced in sufficient numbers by their younger cohorts.
See also: Gas Prices May Continue To Fall For Labor Day Weekend And Beyond
See how the U.S. Bureau of Labor Statistics' outlook for long-term labor-force participation answers that question, as well as the effect that the Congressional Budget Office projects the Affordable Care Act will have on the labor force over time.
The article says: "During periods of sluggish growth in the economy, politicians and pundits focus on the need to create jobs. But what is needed over the long run is an increase in jobholders to create a sustained pickup in economic growth. Indeed, without them, the chances of supporting aging baby boomers through their long years of retirement will diminish."
The article includes graphics demonstrating the level of workforce participation since World War II and surge in disability claims from Social Security since 1960.
Feature Stories
Jack Hough's "Thermo Fisher: Riding the Research Boom" examines why analytical instruments and equipment maker Thermo Fisher Scientific (NYSE: TMO) has not only the fastest growth among its peers, but also the lowest valuation.
"USG: Poised to Rise From a Strong Foundation" by Avi Salzman focuses on building materials company USG (NYSE: USG). See how the sheetrock maker renovated its operations in the wake of the housing crisis.
In "Synaptics Has the Right Touch," Alexander Eule points out that, with its technology for fingerprint identification and touchscreens, chip maker Synaptics (NASDAQ: SYNA) is in the sweet spot for smartphones. See why the stock could rise by 35 percent or more.
Gerson Distenfeld and Paul DeNoon are profiled in "What Are the Odds?" by Sarah Max. See how the two managers teamed up to revamp the AllianceBernstein High Income fund. "The most attractive opportunity right now is diversification," says Distenfeld.
See "Drilling Deep for Value" for Andrew Bary's interview with Richard Pzena, founder of Pzena Investment Management. Pzena discusses the deep-value portfolio strategy his firm has pursued and names some of his current picks.
"Giving Smartly After an Earthquake" by Jonathan M. Katz is a Penta article that takes a closer look at a tuberculosis ward in Haiti to show how targeted donations can have an outsize impact. Many of the donations that poured in after Haiti's 2010 earthquake had little effect.
Steve Garmhausen's "His Own Ladder of Success" offers the best advice of Merrill Lynch financial advisor Bob Waldele, who put his early training as a liaison to the trading desk to work for his clients. See why he now likes munis and dividend-paying stocks.
An individual investor with a taste for risk issues his third financial report from retirement, in Marvin Najberg's "A Retirement Where Risk Rewards." See why he says, "The fun part of retirement for me has been the time I spend managing my retirement account."
"Fast-Food Flight" is an editorial commentary by Thomas G. Donlan in which he makes the case that Burger King's deal with Tim Hortons is a strong argument for tax reform.
See also: 4 Kraft Divisions Ripe For Spinoff (And Some Possible Suitors)
Columns
Columns in this weekend's Barron's discuss:
How some new tech stocks resemble those in the dot-com era
Why Europe remains on a slippery slope
Why small-cap stocks are suffering this year
Apple suppliers riding the iPhone hype that could fall
The new online offering from Yahoo and CNN
Two websites aimed at art buyers
Where to stash cash before interest rates rise
How to distinguish between so-called quality ETFs
The dividend hikes of the past week
Whether more disclosure from credit-rating agencies is working
Keep up with all the latest breaking news and trading ideas by following Benzinga on Twitter.
Posted-In: Barron's synaptics thermo fisher USG Barron'sTop Stories Media Best of Benzinga
View Comments and Join the Discussion!