Barron's Recap: Retail On Sale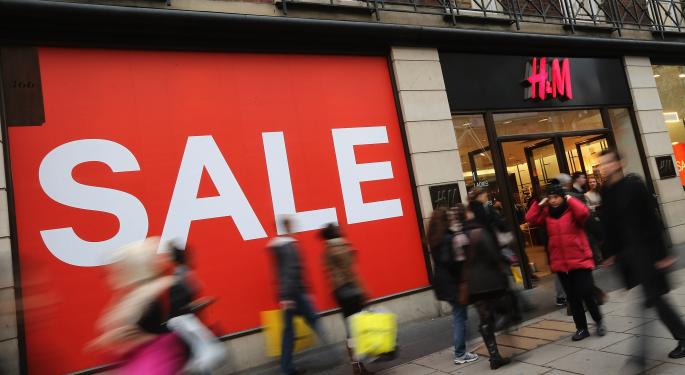 This weekend in Barron's online: summer bargain in retail, a special report on three top advisor teams, as well as the prospects for Johnson Controls, Orange, Rayonier Advanced Materials, Qualcomm and more.
Cover Story
"Retail On Sale" by Andrew Bary.
Investors have fled from retailers, creating an opportunity to scoop them up on the cheap, says this week's cover story in Barron's. The article offers six top picks for savvy shoppers, along with others that are better left on the shelf.
The six worst performing stocks in the S&P 500 this year are retail stocks, attracting bargain hunters and activist investors to the segment. Carl Icahn has made a move on Family Dollar, for instance, buying a nine percent stake in May and pushing the company to sell itself.
See which of Barron's six bargain retail stock picks would appeal to value investors and which are more growth oriented, even though most of them could be targets of activists or private equity investors. The article includes an in-depth profile of each of Barron's six retail picks.
Also see which retail stocks Barron's feels are overvalued or are deservedly out of favor.
See also: 5 Companies That Are Empowering Women
Feature Stories
Jack Willoughby's "Johnson Takes Control" suggests that industrial conglomerate Johnson Controls (NYSE: JCI) has been wheeling and dealing its way into more-profitable businesses. See why it may be time for investors to pay more attention to this low-key Milwaukee-based company, as well as why the stock could jump as much as 20 percent.
"Orange Could Serve Up Juicy Returns" by Jack Hough focuses on Orange (NYSE: ORAN), the company formerly known as France Telecom, and the wireless giant's appeal now that it is shaking off its state-owned constraints, its shares are still cheap and competitive pressures are easing.
In "A Spinoff That Will Pay Off," David Englander makes the case that the outlook is bright for Rayonier Advanced Materials (NYSE: RYAM), the leader in specialty cellulose used in used in food, paint, LCD screens, cigarette filters and more. See why shares could pop 30 percent as global demand for its products surges.
Three top financial advisor teams are profiled in Steve Garmhausen's "How Teamwork Pays in Financial Advising." Check out the article to see how the best financial advisors working together can offer clients broad expertise, continuity and other advantages.
"A Contrarian's Take" by Amy Feldman offers a profile of Guy Pope of the Columbia Contrarian Core fund. The fund may not always look contrarian, says the article, but that is because of Pope's strict buy-and-sell discipline, which has made him so successful at stock picking.
In Lawrence C. Strauss's "At Tocqueville Gold Fund, Mining Shares Glitter" an interview with fund manager John Hathaway is featured. Hathaway shares why gold and mining stocks being deeply out of favor is just one reason he is now bullish. And he names some of his current picks.
The CEO spotlight is turned on Qualcomm's (NASDAQ: QCOM) Steven Mollenkopf in "Behind the Scenes in Wireless" by Tiernan Ray. Mollenkopf explains why wearable technology and connected devices are key to the mobile-chip vendor's next act.
"Full Faith and Credit?" is an editorial commentary by Thomas G. Donlan that points out that somewhere there are limits to the usefulness of unlimited borrowing.
See also: CEO Departures And EBITA Performance
Columns
Columns in this weekend's Barron's discuss:
Who benefits from stock market gains while income is stagnating
The new troubles arising in Europe
Why stocks could jump sharply before a correction occurs
How to pick the best equity performers by looking for payouts and growth
How GoPro's initial public offer still could end badly
Why so few fund managers are heavily invested in their own portfolios
How fundamental bond exchange traded funds have struggled
The bleak financial outlook for Puerto Rico
Another new robo financial advisor
Keep up with all the latest breaking news and trading ideas by following us on Twitter.
View Comments and Join the Discussion!
Posted-In: Barron's Carl Icahn family dollar GoProPreviews Pre-Market Outlook Media Trading Ideas Best of Benzinga