Barron's Recap: The Case For Four Percent Growth In 2014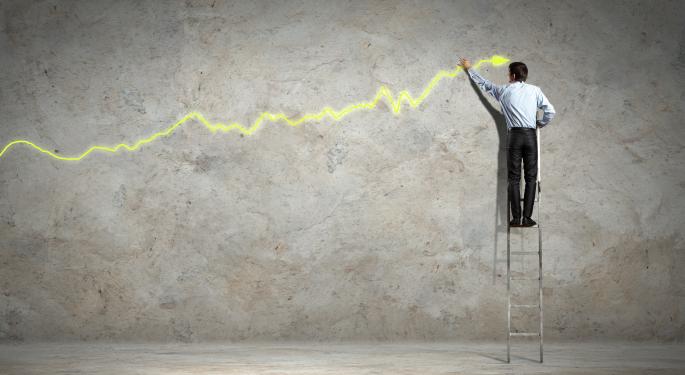 This weekend in Barron's online: a robust forecast for the U.S. economy, a special report on master limited partnerships, as well as the prospects for American Airlines, CVS Caremark, EPL Oil & Gas and more.
Cover Story
"The Case for 4% Growth" by Gene Epstein.
Demand for new homes and the outlook for economic growth are understated, say three economists from Applied Global Macro Research in this week's cover story in Barron's. Their four percent outlook for real economic growth is contrary to the broad consensus, as well as the central bank's Federal Open Market Committee.
Pent-up demand for housing should boost the sector's contribution to economic growth, believe the Copenhagen-based economists. If the economy does grow as they predict, the unemployment rate likely will fall to six percent by the fourth quarter, which should be low enough to prompt the FOMC to boost the fed funds rate.
See the article for more detail on the basis of contrarian forecast from these economists and fund managers.
See also: Feds Announce Guidance For Banks To Work With Marijuana Businesses
Feature Stories
"EPL Oil & Gas Looks Ready to Rally" by David Englander makes the case that after a four-month slide in its shares, Gulf of Mexico focused exploration and production company EPL Oil & Gas (NYSE: EPL) is undervalued, even though its production and reserves are increasing.
Jack Willoughby's "A New American Team Goes for the Gold" points out that the merger of U.S. Airways and American Airlines (NASDAQ: AAL) has created the biggest carrier on the planet. It may hit a few bumps over the next 12 months, but that should not discourage investors.
In "Master Limited Partnerships: It's Time to Get Picky" by Michael Aneiro, the Barron's MLP Roundtable offers tips for evaluating master limited partnerships. See common mistakes even savvy stock investors make when trying to gauge an MLP's value.
What drug store chain and pharmacy-benefit manager CVS Caremark (NYSE: CVS) loses from its recent decision to halt tobacco sales, it should more than make up for with new prescription contracts, says Jack Hough's "Healthy Gains for CVS."
"Intent on Value" by Leslie P. Norton is a profile of fund manager Andrew Peck of Baron Asset Fund. Peck seeks high-quality mid-cap stocks that his fund can own for years. See why he likes Gartner and IDEXX Laboratories.
In Jacqueline Doherty's "Garlock Asbestos Decision Brightens EnPro's Outlook," it is suggested that shares of EnPro Industries (NYSE: NPO) could rally another 25 percent following the landmark court victory by its Garlock Sealing Technologies unit.
J.P. Morgan Asset Management's Michael Cembalest is interviewed in "Stock Forecast: Good Gains, Lots of Turbulence" by Lawrence C. Strauss. Cembalest shares why he currently favors the United States, would avoid emerging markets and is worried about Europe.
"Investment Plan: Beat and Repeat" by Alexander Eule offers best advice from Nicole Primack, a Credit Suisse financial advisor, who has built a thriving practice with a routine of conviction and discipline. See why she is bullish on Europe.
Robert Milburn's Penta article "Vintage Value" features Daniel Johnnes, who is both a wine director for Daniel Boulud's Dinex Group and a successful importer of wines. Johnnes picks best value-for-money wines in the $25-to-$100 range.
"The Chair at the Head of the Table" is an editorial commentary by Thomas G. Donlan that asks where Janet Yellen stands, or sits.
See also: Google Obsessed With Speed, Says 10 Gigabit Internet On The Way
Columns
Columns in this weekend's Barron's discuss:
The stock market's value soaring toward a worrisome level
How unemployment news may be better than one would think
Cable mergers and the future of the Internet
Maintaining discipline when stocks are soaring
Avoiding the temptation of rookie funds
Defined-maturity exchange-traded funds
The congressional budgeting process showing its age
The week's dividend hikes
Online Exclusives
Barron's online exclusives this weekend include:
"When Investor Websites Get Duped" by John Kimelman. Website Seeking Alpha's policy of granting anonymity to writers of stock stories can have troubling consequences. Defenders say that anonymity allows Seeking Alpha writers the freedom to expose corporate wrongdoing without fear of retribution. But from time to time, Seeking Alpha is duped by freelance writers with an agenda to manipulate a stock.
Keep up with all the latest breaking news and trading ideas by following us on Twitter.
Posted-In: American Airlines Barron's cvs caremark EnPro Industries EPL Oil & Gas Garlock Sealing TechnologiesBarron's Media Best of Benzinga
View Comments and Join the Discussion!