Barron's Recap: Best Mutual Fund Families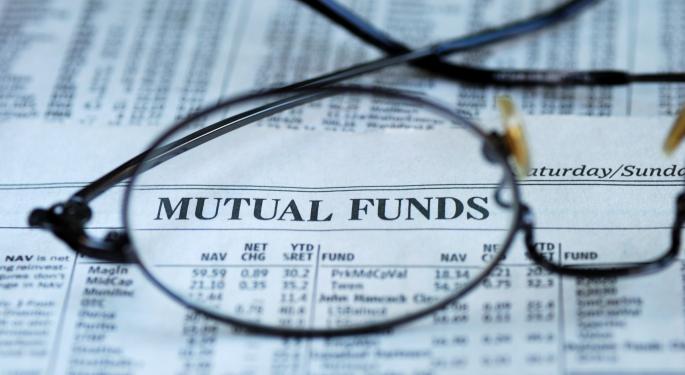 This weekend in Barron's online: the top ranked mutual fund families, as well as the prospects for Samsung, Harvard's endowment, Nielsen, Capitol Federal Financial, AmTrust and more.
Cover Story
"New Heights: Fund Family 2013 Rankings" by Lawrence C. Strauss.
Last year was a particularly good one for the stock pickers, says this week's cover story in Barron's, and that helped boost a number of fund firms to the top of this year's Barron's/Lipper Fund Family Ranking. Sixty-four fund companies made the cut this time. See who came out on top, as well as profiles of the top five.
See also: Weekly Highlights: iWatch Price, Microsoft's New CEO, A Goodbye For Redbox And More
Feature Stories
"Samsung: Ready to Rebound" by Jack Hough says that, even though investors worry about short-term growth at this Korean conglomerate, Samsung's colossal scale gives it advantages over competitors and it sits on a massive cash stockpile.
Andrew Bary's "Lessons Learned at Harvard" points out that, though it got slammed in the financial crisis, the Harvard university's endowment has been tweaked, in part to add liquidity. See what its CEO, Jane Mendillo, tells Barron's about her outlook and strategy.
In "Nielsen's Measured Approach," Leslie P. Norton makes a case that shares of Nielsen (NYSE: NLSN) could rise up to 40 percent. The company has a near monopoly in measuring TV viewership, and it also has a new growth plan.
The Glenmede Small-Cap Equity fund is featured in Steve Garmhausen's "Small Stocks, Big Bets." See how this fairly concentrated fund skews toward smaller stocks, but it reins in the risk by investing in a wide variety of sectors.
"A Thrift You Can Bank On" by David Englander suggests that overcapitalized Capitol Federal Financial (NASDAQ: CFFN), a Topeka, Kansas-based savings and loan operator, could produce a 15 percent total return over the next year.
In Bill Alpert's "An Insurer's Feat: Turning Losses Into Gains," a case is made that when insurer AmTrust Financial (NASDAQ: AFSI) shares its quarterly results this week, it must convince investors its profits result from shrewd management rather than aggressive accounting.
The CEO spotlight is turned on the architect of IntercontinentalExchange (NYSE: ICE) in "Jeffrey Sprecher: ICE's Master of the Markets" by Steven M. Sears. See how Sprecher conquered Wall Street and the world with a sprawling empire of trading exchanges and clearing firms.
"It's Not Anti-Job, It's Anti-Work" is an editorial commentary by Thomas G. Donlan in which he discusses the moral dilemma created by Obamacare.
See also: What Friday's Vote Means For Growlife
Columns
Columns in this weekend's Barron's discuss:
Apple's latest innovation in finance
The markets wait for word from Janet Yellen
The significance of the flight from risk
Reading past the financial news to the metrics
Funds taking advantage of recent M&A activity
Making currency hedging pay
Dividend hikes from Time Warner and others
The president and the ban on oil exports
Keep up with all the latest breaking news and trading ideas by following us on Twitter.
View Comments and Join the Discussion!
Posted-In: amtrust Barron's Capitol Federal Financial IntercontinentalExchange Janet Yellen nielsenPre-Market Outlook Media Best of Benzinga