Barron's Recap: The 2014 Roundtable, Part 3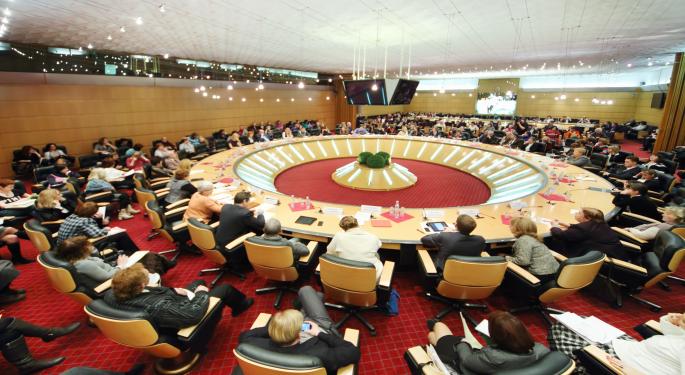 This weekend in Barron's online: part three of the 2014 Barron's Roundtable, Ford vs. GM, as well as the prospects for Akamai Technologies, Stanley Black & Decker, Weight Watchers and more.
Cover Story
"Better Get a Grip" by Lauren R. Rublin.
This week's cover story in Barron's is the third and final installment of the 2014 Roundtable feature. And it comes after the a rough January, due to weak corporate earnings, turmoil in emerging markets and the Federal Reserve's tapering of monetary support.
The roundtable panelists are active money managers and include the likes of Bill Gross of Pimco and Marc Faber of the Gloom, Boom and Doom Report. See what all 10 participants had to say about where to find bargains this year, pockets of irrationality in the markets, what effect the NSA revelations have had on tech stocks, whether it is a good time to short sell and much more.
The panelists again offer some specific investment picks for 2014. And the article includes report cards for how the panelist's picks for 2013 fared, as well as pointers to the first two parts of the feature.
See also: Microsoft Will Pick Satya Nadella and Bill Gates Will Step Down
Feature Stories
"Akamai: The WD-40 of the Internet" by Alexander Eule discusses why Akamai Technologies (NASDAQ: AKAM), with its strong profit margins and the safety of recurring revenue streams, could see the value of its stock rise up to 25 percent.
Jack Willoughby's "Cheapest Tool in the Box" suggests that this may be a good time to buy Stanley Black & Decker (NYSE: SWK), though the tool maker disappointed investors last fall both with a weak forecast and a dubious explanation.
In "Why Weight Watchers' Stock Looks Tasty," David Englander makes a case that if Weight Watchers International's (NYSE: WTW) turnaround plan succeeds, the diet company's shares could almost double over the next two years.
General Motors (NYSE: GM) shares could gain 30 percent or more this year, says Jack Hough's "Ford or GM: Which One Is the Better Buy?" But see why Ford (NYSE: F) may be the likely winner over the long term.
"Canada's Hidden Gem" by Andrew Bary points out that many investors overlook Imperial Oil (NYSE: IMO) because Exxon Mobil owns a 70 percent stake. See why strong production growth could drive the stock higher.
In Sarah Max's "First, See the World," Marc Tommasi, the chief global strategist at Manning & Napier World Opportunities fund, is profiled. Tommasi explains how the fund gives investors three ways to play the global markets.
Morgan Stanley's Dalia Ozeri shares why she does not like what she sees in emerging markets in "The Latin Americanist" by Alexander Eule. But see the article to find out why she is bullish on U.S. and European stocks.
"Second-Term Crises, Then and Now" by J.T. Young says that President Obama could be facing an FDR moment like the one in 1938, when tax increases and spending cuts jolted the U.S. economy. See why it may not be the moment of political victory he wants.
Penta article "The Call of Collecting" features what happened when world-class collectors gathered to discuss their passions for the likes of watches, wine and photography. They also discuss the pivotal roles their families played.
"Barron's Heroic Duo" is a letter from Editor and President Edwin A. Finn Jr. that discusses the strong ad performance of Barron's in the year just ended and those most responsible for it: Publisher Gary Holland and Vice President of Marketing and Communications Don Black.
"'Necessary and Expedient'" is an editorial commentary by Thomas G. Donlan in which he discusses how constitutional power can conflict with constitutional principle.
See also: Twitter Takes Much Needed Step, Acquires 900 IBM Patents
Columns
Columns in this weekend's Barron's discuss:
What the rocky start to the year means for the rest of 2014
A bad Super Bowl omen for consumer-product and auto shares
Investors' search for the next driver of global demand
Facebook's ongoing conquest of the ad world
Google's sale of Motorola
Upgraded websites that help investors find better stocks
Pimco bolstering ETF offerings
The buzz at the Inside ETFs conference
Why insider trading prosecutions are on the rise
Climate change hypocrisy
The gross domestic product report
Reading the State of the Union speech
The week's dividend hikes
Keep up with all the latest breaking news and trading ideas by following us on Twitter.
Posted-In: akamai technologies Barron's Exxon Mobil Facebook FordBarron's Pre-Market Outlook Media Best of Benzinga
View Comments and Join the Discussion!